Before you begin: Goals is a product in TapClicks that helps you monitor and stay informed about the progress of your campaigns. It enables you to adjust your marketing strategy depending on whether your campaign goals are on track, within a threshold, or off track.
This article will guide you through the process of using the Download Goals feature to download your campaign progress data.
How to Download Your Goals Data
1] Login to TapClicks and on the Reports menu, click Goals.
2] The Goals page appears.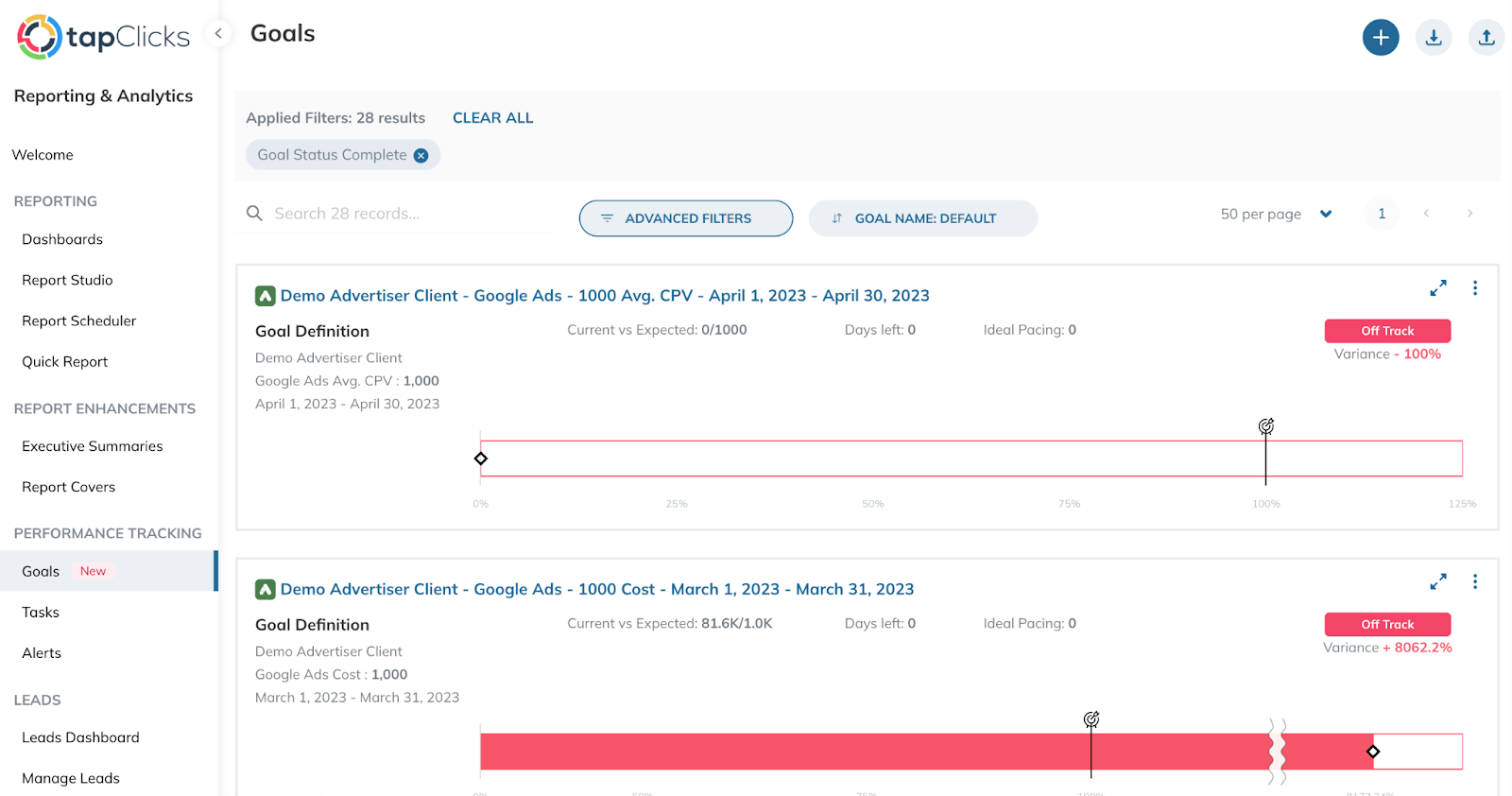 3] In the upper right of the Goals page, click the Download Goals (i.e., down arrow) icon. The download begins automatically.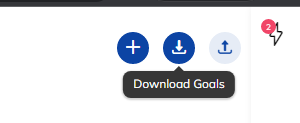 4] Once the CSV file is downloaded, it will be available on your device (typically in the Downloads folder).