Calculations overview
Calculations allows you to create a new metric for use in reporting based on an existing metric. For example, if you want to average two numbers together, you can use calculations to create that average and then use it in your reports. The Calculation feature also work with Categories . You are able to combine multiple services and then create a Calculation, spanning across all services. This means you can control your data in any way you like.
Here is an example use case for Calculations:
"I want to create a Category that combines Call tracking services. I do this by creating a new metric called Category Metrics that is made up of Total Cost and Total Calls . Once the Category Metrics is created, a Calculation can be made for Total Cost divided by Total Calls . That Calculation now shows me a cross-service I have named: Cost Per Call."
How to create a new calculation
To create a new Calculation
Click Administration in the left pane.
Click Calculations.
Click the plus sign ( + ) next to the Calculations header.
In the new Calculations window, enter Calculation name.
Select a Data Category, Data View and Data Type from respective drop down.
Select a Metric from the drop down list then click Insert Metric.
Choose whether or not it will be added to, subtracted from, divided or multiplied by something
You can either insert a number or another metric. Please note that these calculations can be as complex as you would like as long as you follow mathematical formats.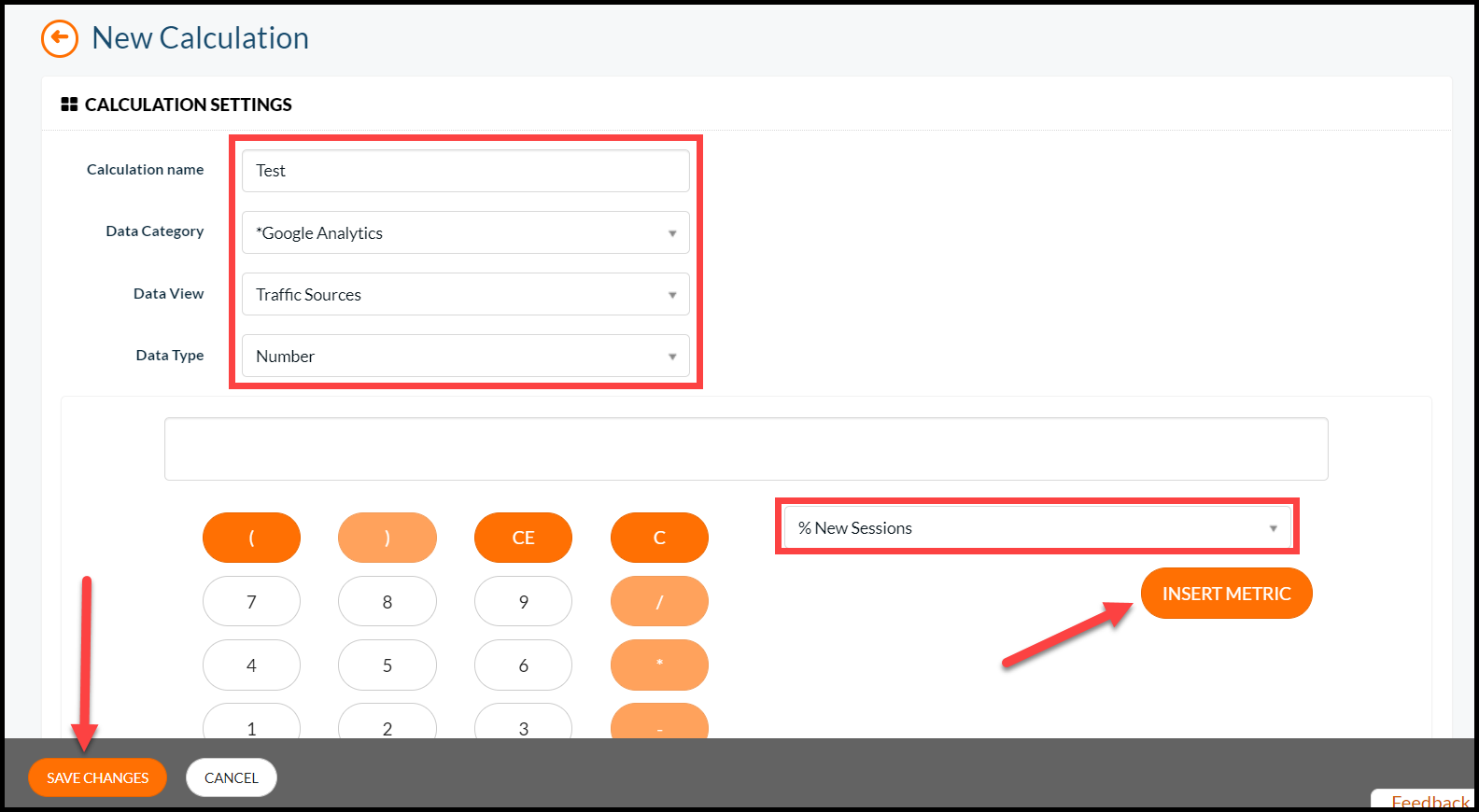 Click Save changes
Once the Calculation is saved, go to your Data profiles and add it to the active column in the Data View you chose.
Troubleshooting
Why don't I see all the metrics in the Calculations section?
There is a reason you are not able to see all the metrics for a given service's data view when creating a calculation. That is because it will only show what metrics are currently active in your Data Source. So if something isn't there in the drop-down to choose from double-checking your Data Source!