What is TapWorkflow?
TapWorkflow is a set of features that automates your order management processes. When you get an order from an internal sales team or from an external buyer, TapWorkflow will trigger, in sequence, all the necessary actions needed to fulfill that order.
TapClicks will work with you to define these workflows, dependencies, and look for opportunities to streamline your operations. 
What is the benefit of TapWorkflow?
TapWorkflow is a crucial part of the Marketing Operations Platform for large media companies and agencies which work for other companies and small agencies. Most companies were split between the platforms, which means they used one platform for Workflow and other for Management. 
In such a scenario, it becomes quite a task to manage both platforms and your campaigns. The platforms don't communicate with each other. The only way you can communicate is via emails to get your Tasks done, which can't be tracked. There is no central point of contact, which results in delay or even cancellation of Campaigns.

Keeping all these scenarios in mind, TapClicks has come up with the right solution which will enable you to have multiple functions like Workflow Management, Order Entry, and Task Management at one place.
How do I find TapOrders & TapWorkflow?
Once you log in to the TapClicks platform, you will find two tabs in the left pane, Orders, and Workflow. These tabs will help you in managing your campaigns effectively.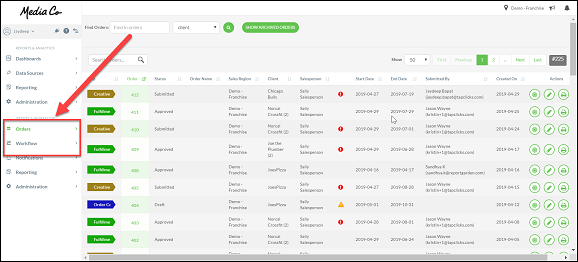 What actions can I take with TapOrders?
Using the Order tab, you can
Create a new order
Open existing order 
View Detailed Order
View Inventory Calendar
View Clients
View Creative Library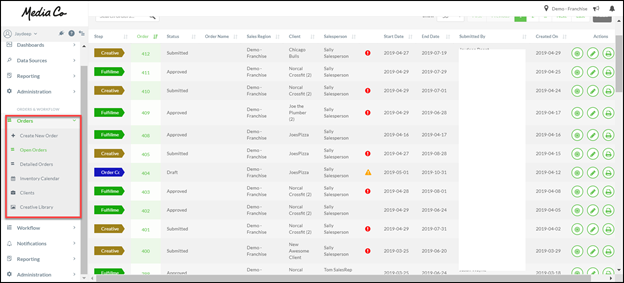 What actions can I take with TapWorkflow?
Using the Workflow tab, you can
View My Tasks
View My Queues
Check Queue Manager
Check User Availability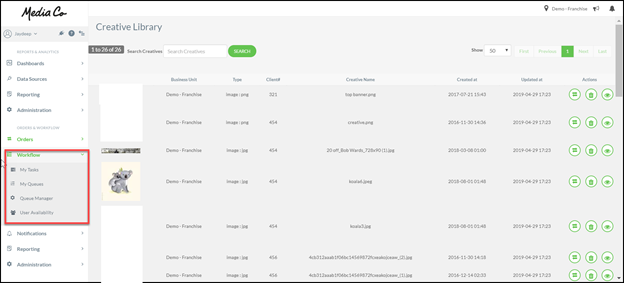 As you can see, you can TapClicks platform will enable you to have multiple functions like Workflow Management, Order entry and Task Management in one place. No need to log in to multiple platforms and check multiple things. Just log in to TapClicks and you can take care of your campaigns.