How to find your billing details
Users can access their Billing Information in the TapClicks admin settings.
To access the Billing Information:
Navigate to Administration > Admin Settings
Click Billing Information in the left pane.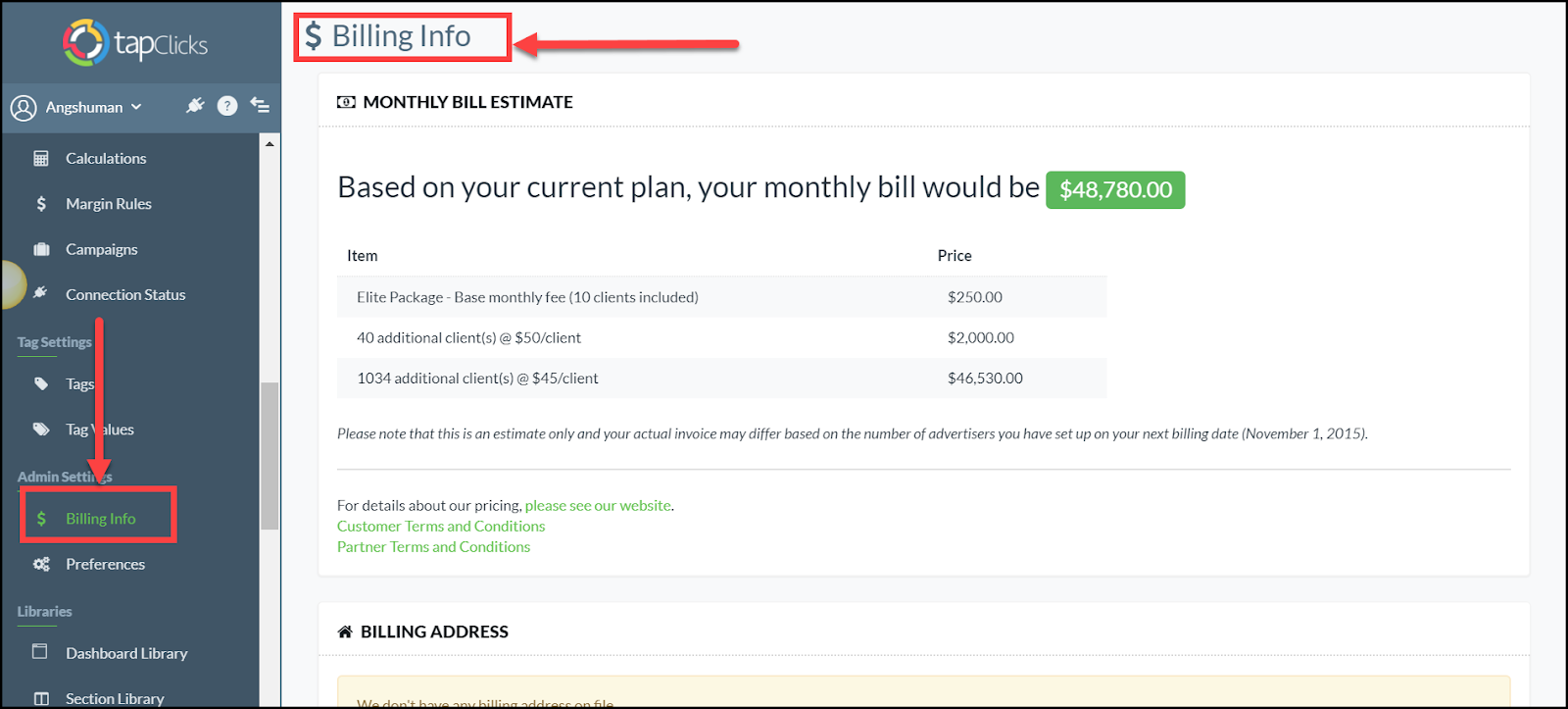 On this screen, users can see the Monthly Bill Estimate, Billing Address, and Invoice History.
How to find your monthly TapClicks price
To view pricing details and terms and conditions, click the links provided on the page.