Intro to the TapClicks interface 
TapClicks account manager will help you in creating your account and configure your Data Profile, Dashboard, Widgets, Connectors and so on. You will find that the platform is user-friendly and adjustable. There is almost nothing that you can't sync with TapClicks. 
After you log in to TapClicks, you will be directed to the main screen. You will find that the screen is almost blank when you log in for the first time as there is no data. Once you start using TapClicks platform, there will be much more to visualize on this screen.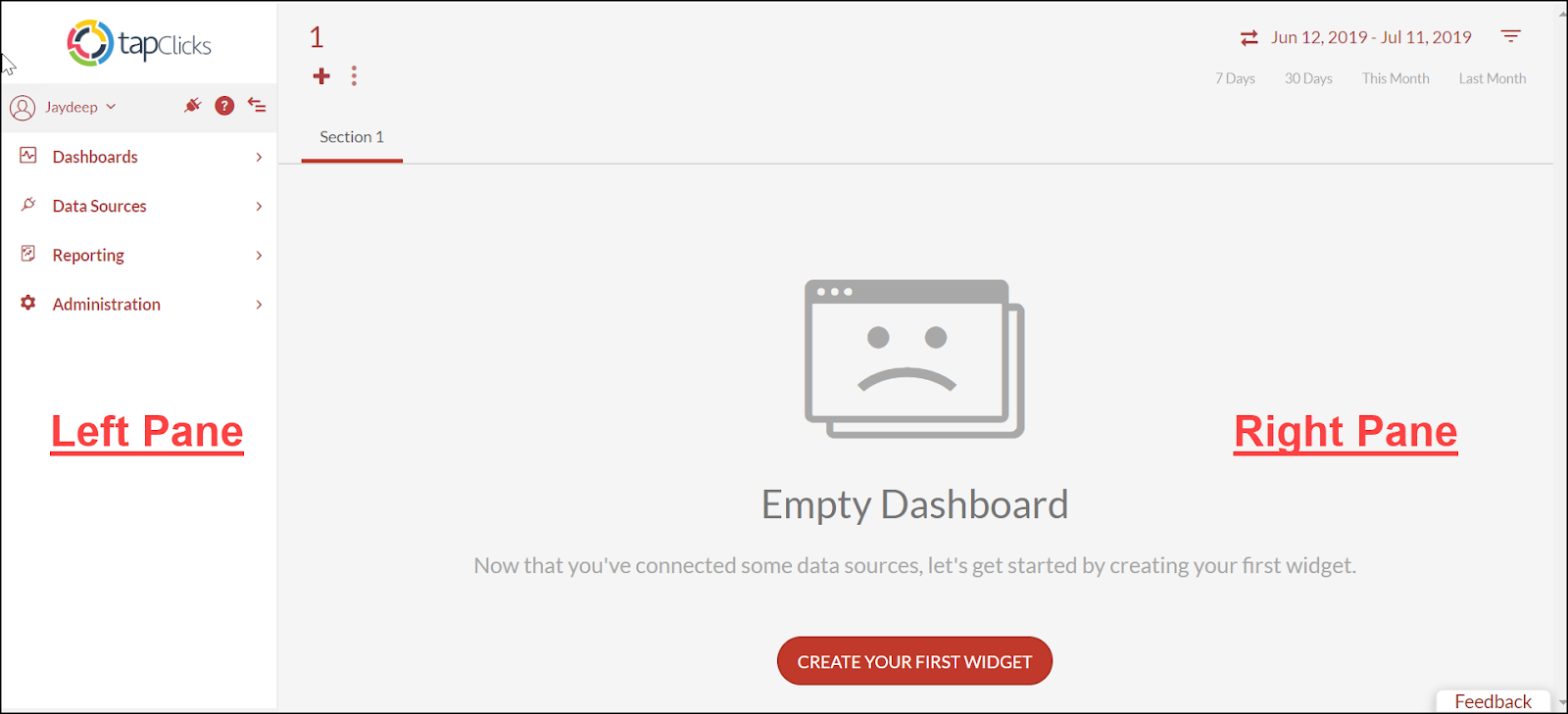 TapClicks is a menu-driven platform. You can see the tabs and click the desired one for more options. There is a Search box on every window to help you search by the desired keyword.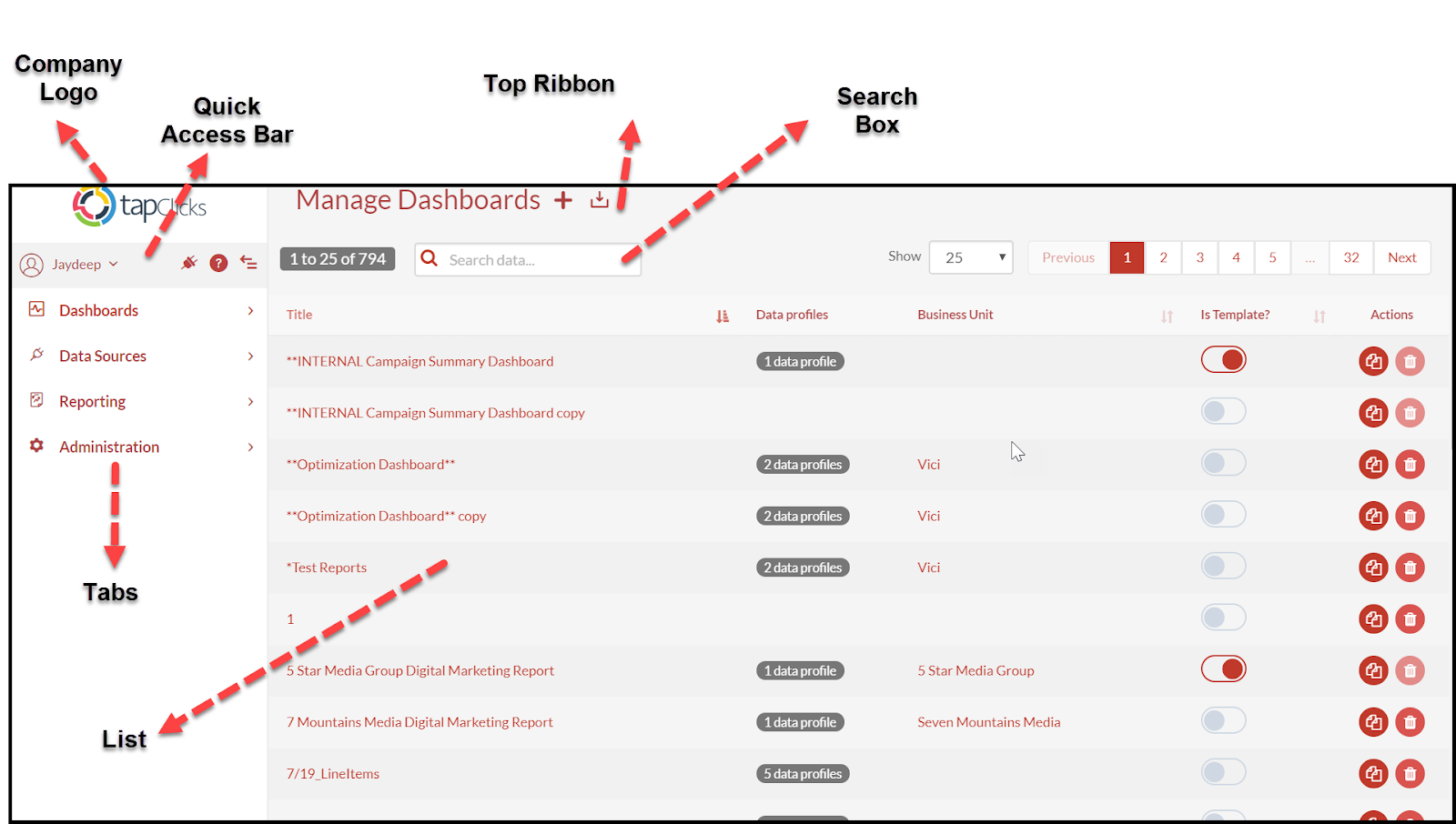 Start by adding a Data Source, creating Dashboard and Widgets. After you are done with the initial steps, assign a Client and then generate a Quick Report. You can make out how the platform works. There are a lot many other functionalities which you will find useful. You can find the required information about every functionality in this Knowledge Base. Search by keywords to navigate easily through the articles.
Welcome to the TapClicks family!