The TapClicks Interface
After you log in to TapClicks, you will be directed to the main screen. The main screen is divided into two main areas: the left side menu and the Dashboard. The left side menu is where you choose what to view in the Dashboard area. The information and controls available in the Dashboard depend on the what you select in the left side menu.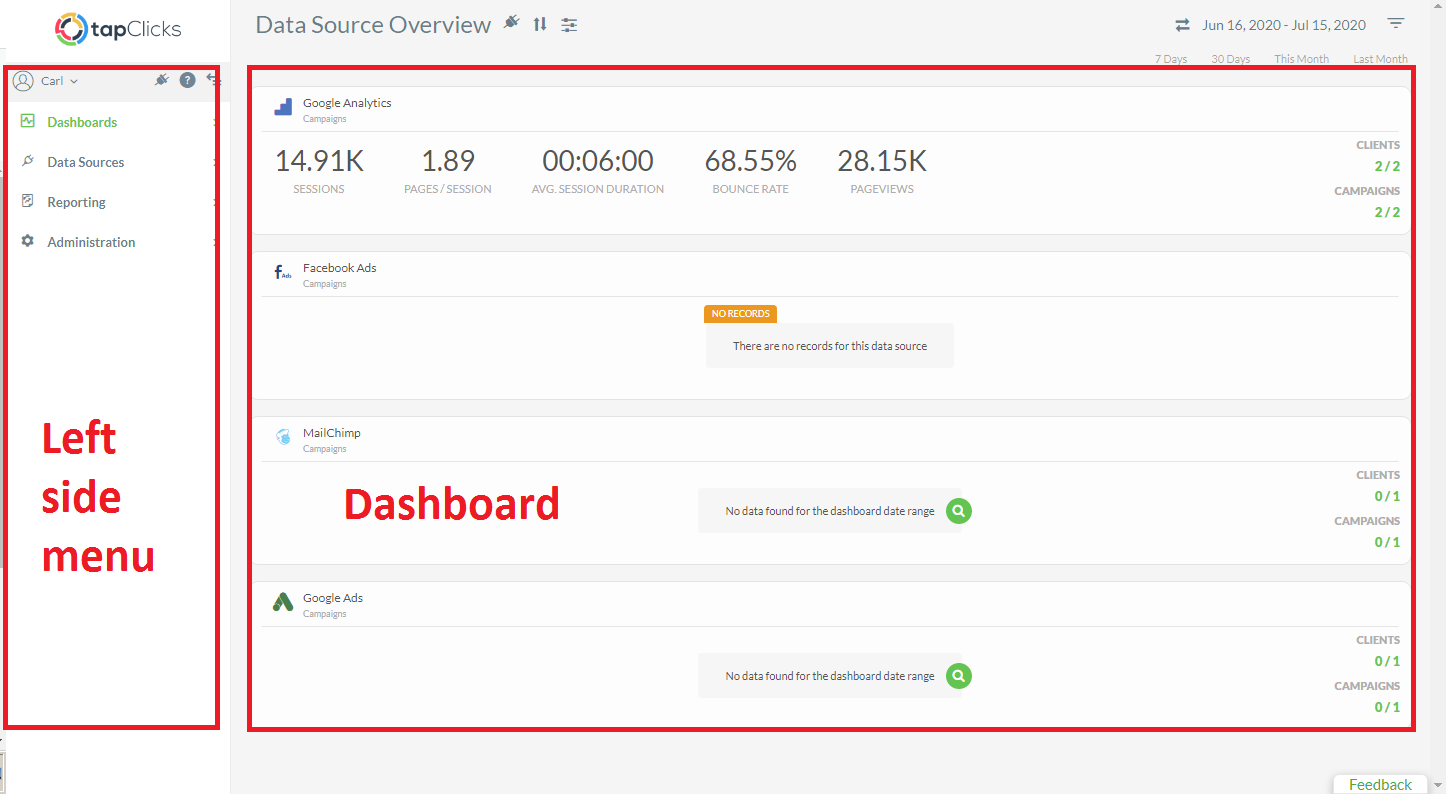 The Left Side Menu
For all users, the left side menu has four sub menus: 1) Dashboard; 2) Data Sources; 3) Reporting; and 4) Administration. The four sub menus represent most of what you'll be doing on TapClicks. You'll be setting up Dashboards, configuring Data Sources, defining Reports or performing some Administration function.
Dashboards Sub Menu
You use the Dashboard sub menu primarily to add new or manage existing Dashboards. You can also use the sub menu to quickly view specific Dashboards.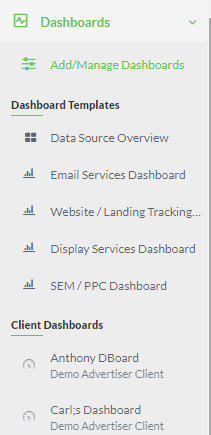 Data Sources Sub Menu
You use the Data Sources sub menu primarily to manage Data Sources. You can also use the sub menu to quickly view specific Data Sources.
Reporting Sub Menu
You'll use the Reporting sub menu to perform the following four tasks:
Generate quick reports to display on screen
Set a report schedule for when each report is to be run
Define cover and back pages for your reports
Use the Report Studio to create deluxe reports in PDF or PowerPoint.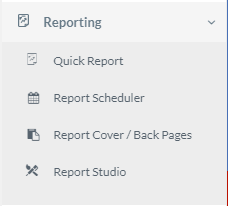 Administration Sub Menu
You can perform a lot of administrative functions on the Administration sub menu. Here you will define things like clients, client groups business units and integrations. Here is also where you do user management among other things.

NOTE: You can learn more about each of these sub menu functions in other documents in the Knowledge Base. Search by keyword to find what you need.
Orders and Workflows
For some users, with elevated permissions, you'll also see a section on the left side menu called Orders and Workflow.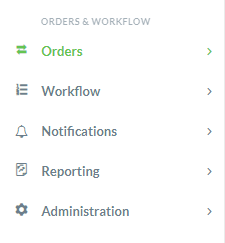 While there are five sub menus here, the two that will get used the most are Orders and Workflow.
Orders Sub Menu
You'll use the Orders sub menu primarily to create new Orders and view existing Orders. You'll also use it to add new Clients.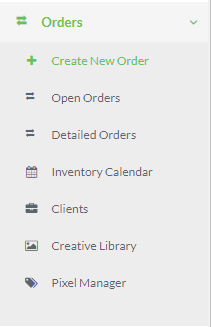 Workflow Sub Menu
In the Workflow sub menu, you'll view your Tasks and Queues and update your User availability. In TapClicks, a Queue is like a team you've been assigned to.