The Smart Connector Marketplace provides templates that make it easier than ever to create Smart Connectors. Working with our data partners, we've created templates that enable you to easily install connectors with minimal setup to access your data.
TapClicks is continually adding new templates to the Marketplace, making more and more data sources easily accessible through Smart Connector templates.


How to Use a Smart Connector Template
1] Prior to installing a template, review the setup guide for that specific template.
2] Login to TapClicks and on the Data menu, click Data Sources.
3] Click Instant On to collapse the view of Instant On connectors.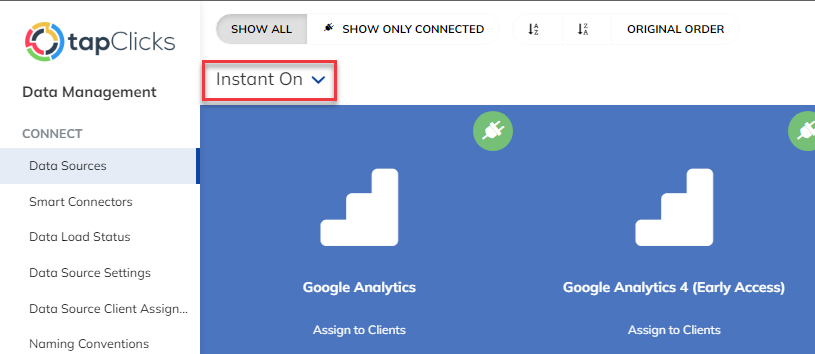 4] Click Smart Connectors to collapse the view of Smart Connectors.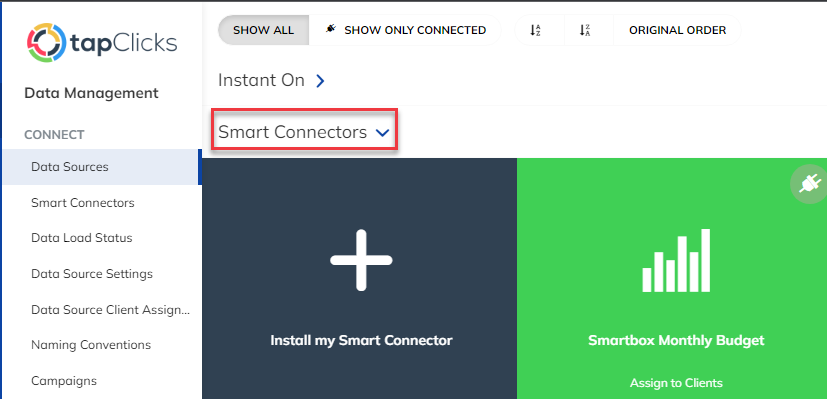 5] The view of templates in the Smart Connector Marketplace appears.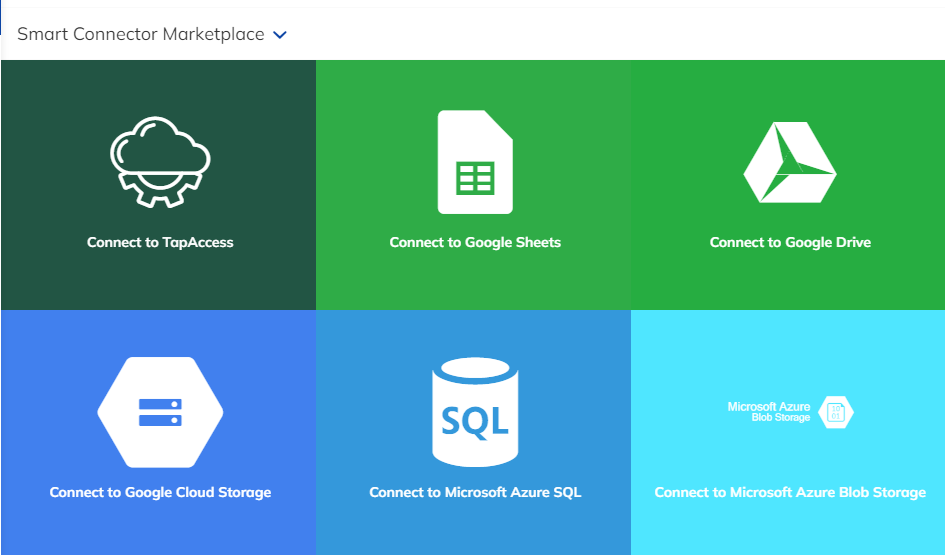 6] Scroll through the list of templates to locate the one you want and then click Install.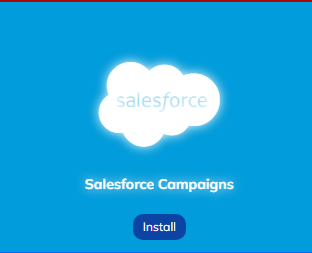 7] When the confirmation popup appears, click Confirm. That completes the installation.


8] A Smart Connector is created for you but you will still need to authenticate, enter credentials, etc. as required by the partner.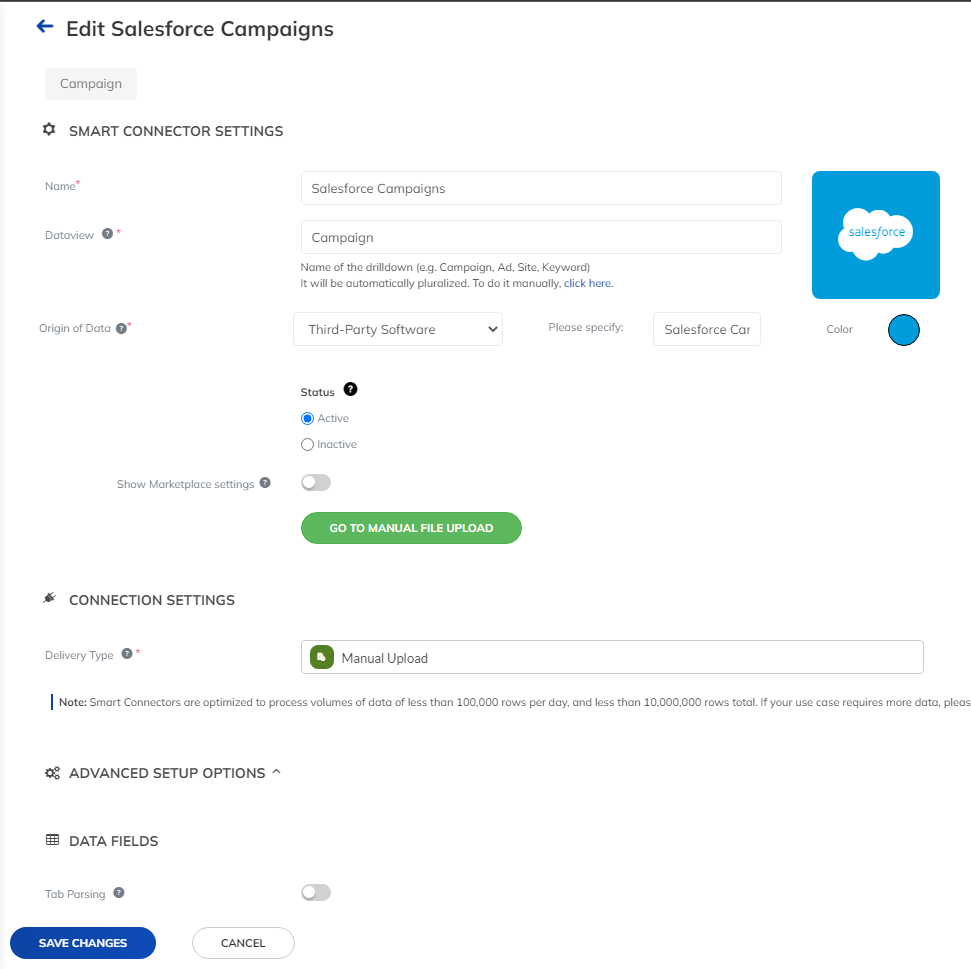 9]
The fields pre-set on this screen are intended to provide you with the optimum analytics data for your data source. The Connection Settings section includes the Delivery Type field, which indicates where the Smart Connector will look for the data.

Make sure that you have a hosting location for the delivery type specified under Connection Settings. For example, if the delivery type field is set to FTP, you will still need to ensure that the FTP site has a file on it with headers that match the fields specified under Data Fields.