Data Views are a way of organizing a database. Each Data Source (Facebook, Google Ads, etc) is often made of several Data Views, which in turn contain several fields. When building reports it is helpful to know where to find the list of fields for data sources and how these fields map to Data Views. This reduces the amount of time spent looking for specific fields or data views.
This article will describe where to look in the application to find a list of all fields for a data view and how they map to their respective Data Views. Access to the following pages may be restricted to certain user types on the account. If you cannot replicate these steps, please contact your administrator for assistance.
You will find this information in a tab on the Data Profile pages. Follow these instructions to locate this data.
1] Click Admin on the left sidebar.
2] Select Data Profiles from the sub-navigation. You will see a list of Data Profiles available on your account.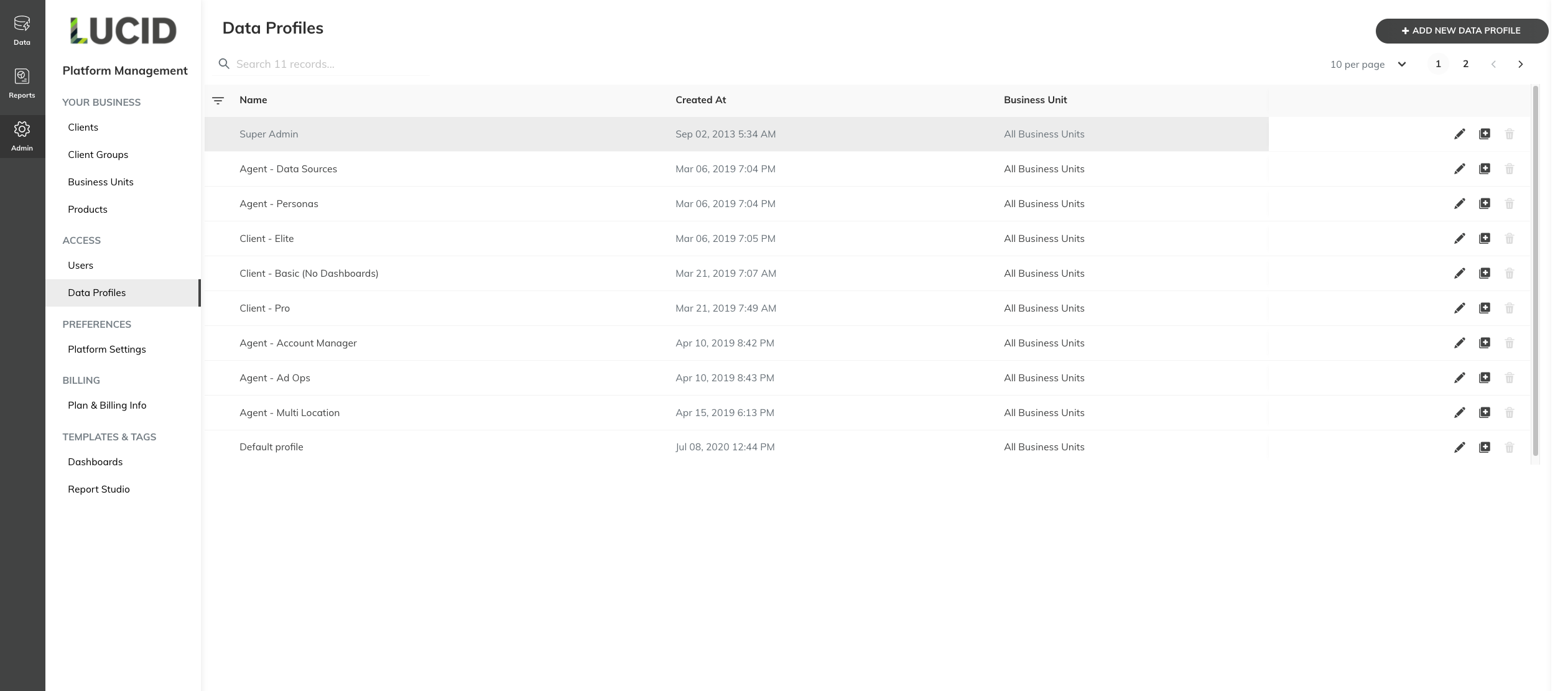 3] Select one of the Data Profiles from the list.
4] On the Data Profile details page, click on the tab named Data Sources.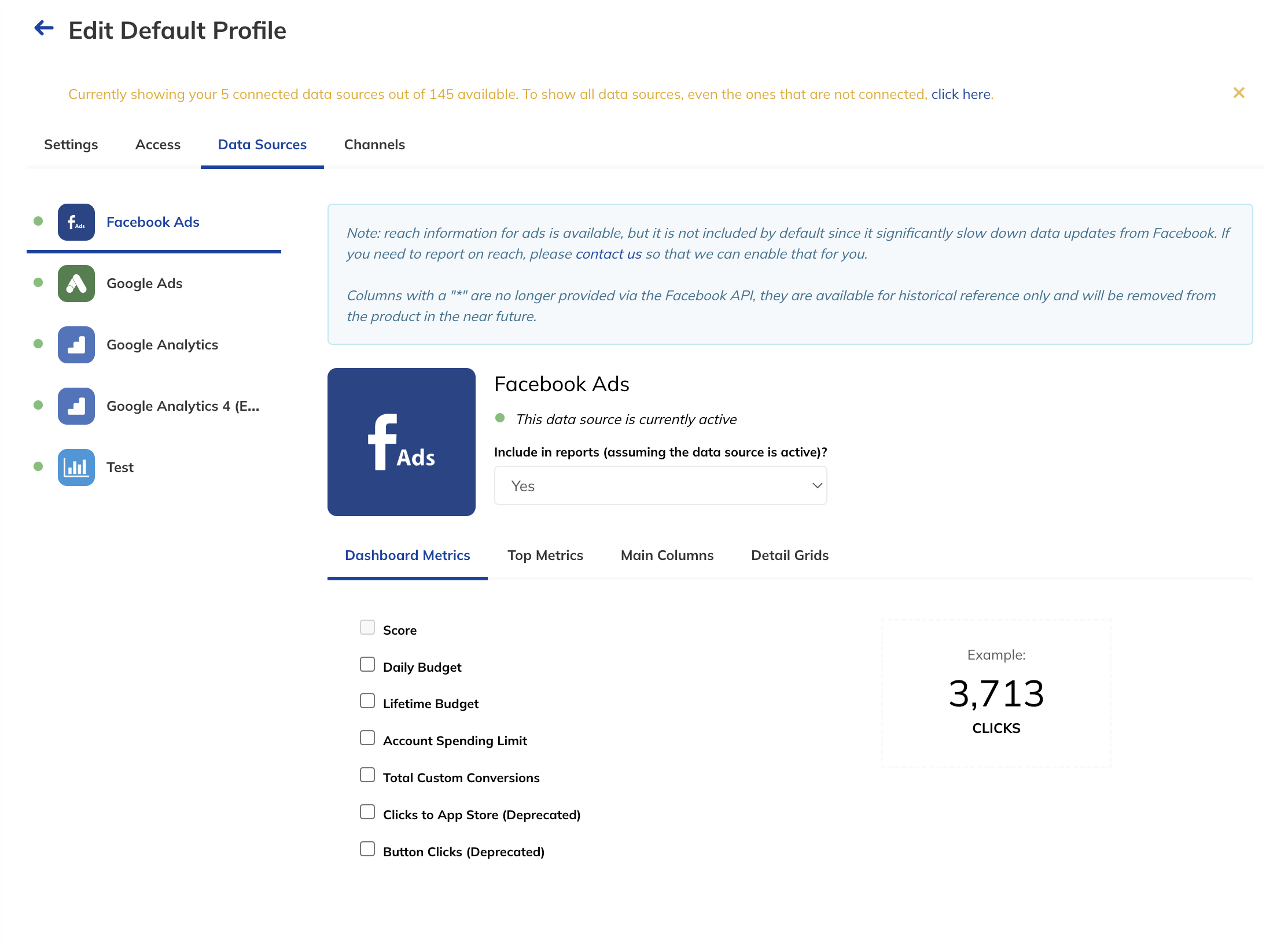 5] Select the data source, from the left, for which you want to view fields and data.
6] In the Data Source section, select the tab called Detail Grids.
7] This shows all the fields, organized by Data View, of all your Data Sources.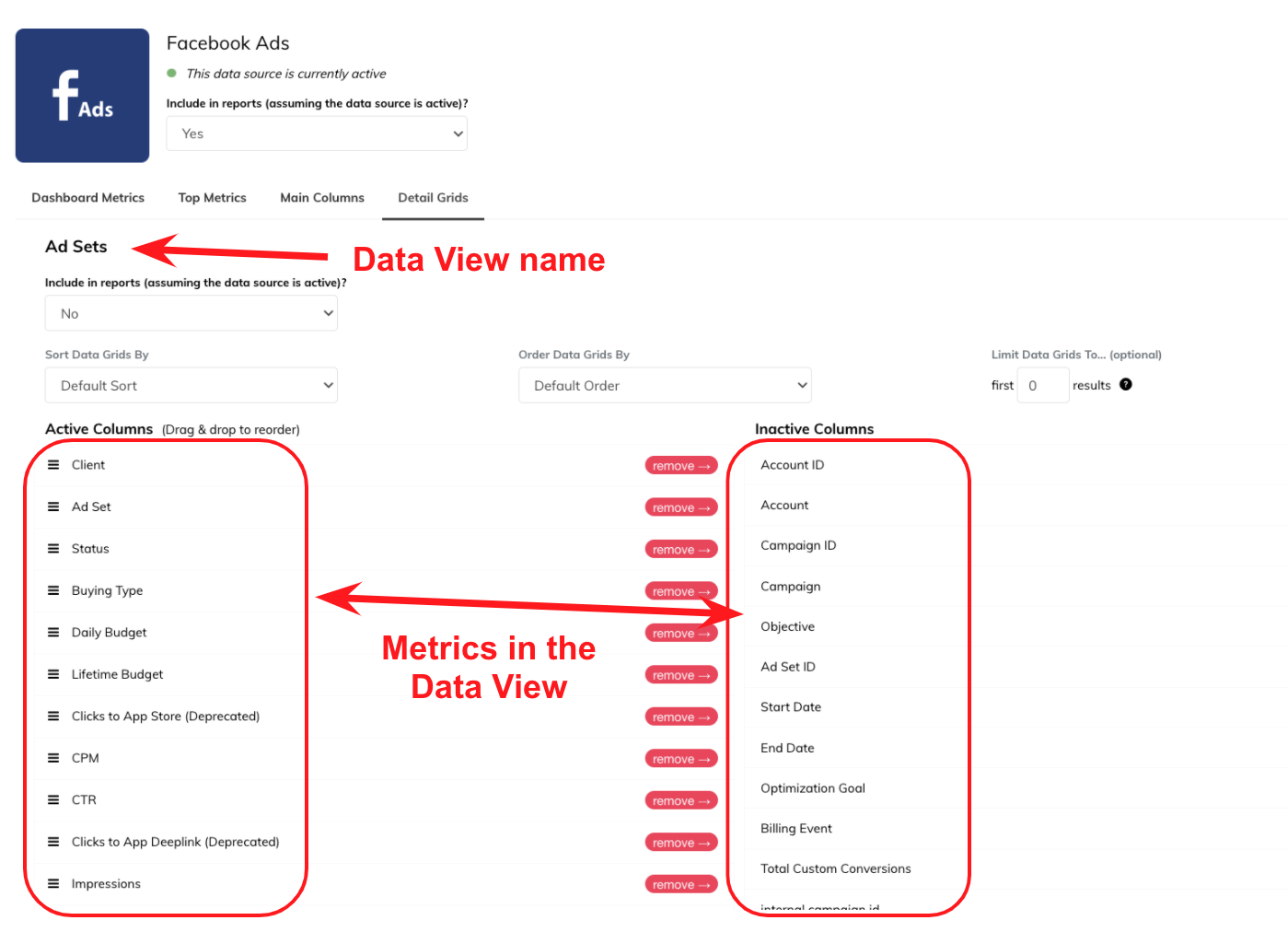 For the purpose of seeing all fields, you can ignore the Active & Inactive designation. These simply show which fields are active for the respective Data Profile you are viewing.
TIP: If you want to see fields for ALL data sources, including those you do not have connected, you can click the banner near the top of the screen. This will expose all the data sources you have access to.