Before you begin: Custom fields in TapOrders can be made available for reporting when configuring forms in TapOrders. The best practice is to only make fields available that are specifically required for reporting. It is possible to activate too many custom fields and break the "crunch" process (although the number is quite high).
Navigate to the Fields
1] On the left side menu, click TapOrders and then click Continue in the popup. This will take you to the classic UI.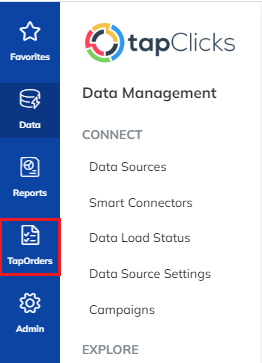 2] On the left side menu, in the Administration section, click Products.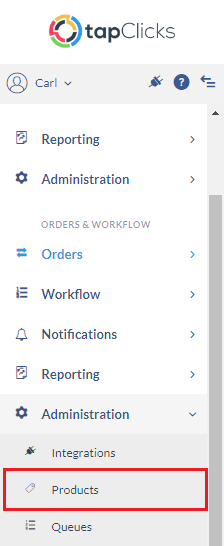 3] Locate the product in the product list who's custom fields you want to make available and click the View link underneath it.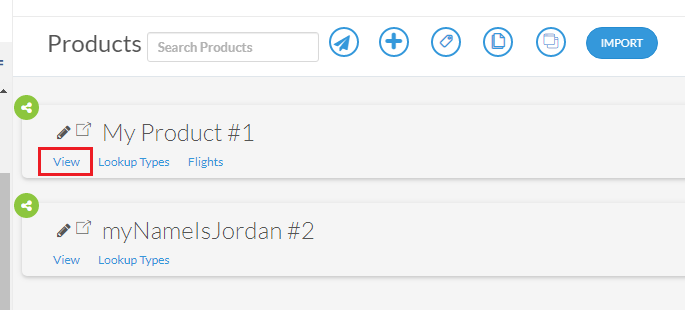 4] Locate the group in the group list who's custom fields you want to make available and click the right arrow. The list of product fields appears.

Show in Dashboards
5] From within the list of fields, double click on one you want to make available. The Update Field Popup appears.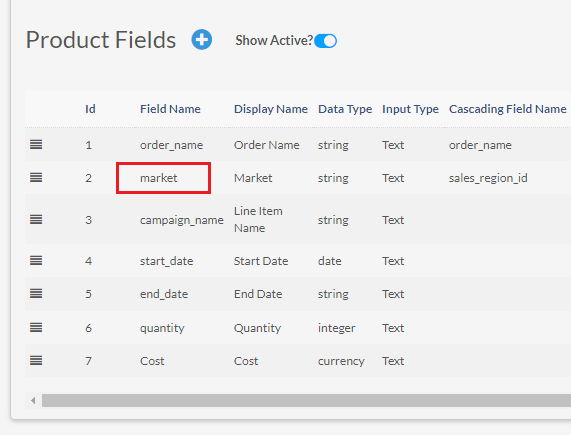 6] In the Update Field popup, scroll down until you see the Show in Dashboards checkbox and check it.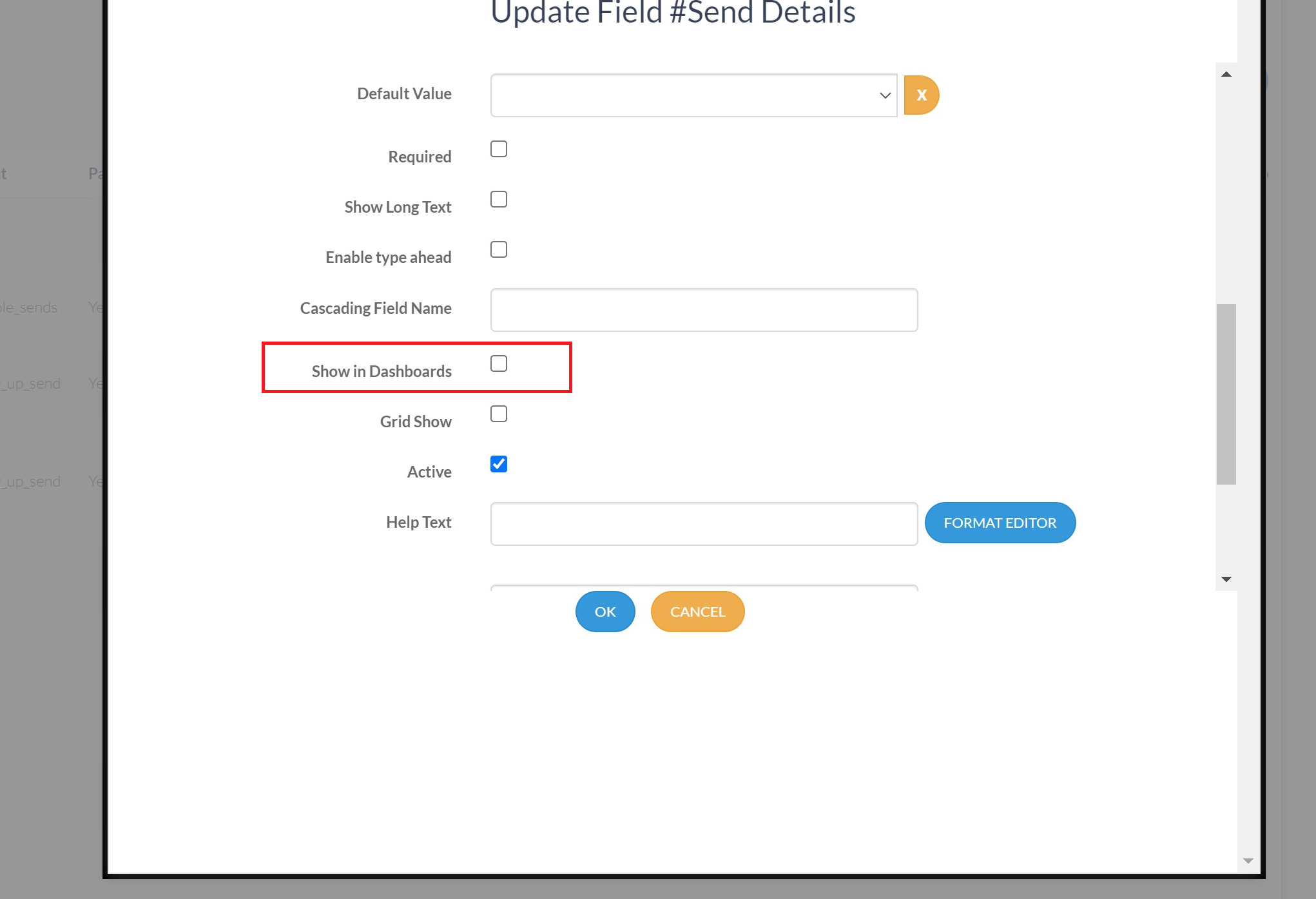 7] Click Ok.
8] Navigate back to the Products page.
9] Click the Publish to Dashboards icon (arrow) at the top. This regenerates the data view including the newly added field. This also performs the first crunch of the data.

10] You can check the status of Show in Dashboards right from the main field list. Scroll to the right to see the status. "1" means show in dashboards, "0" means don't show in dashboards.