January 2019 Release

Report Studio (BETA)

Alexa Integration

Business Unit and Client Group Bulk Import

Book Orders Across Business Units

Business Day Support for Task Due Dates
Data Sources
API upgrades: Facebook Ads and Facebook Insights

Numerous new field and data view enhancements for Google Ads, Facebook Ads, and more.
TapReports/TapAnalytics
Report Studio (BETA)
We're very excited to introduce you to the Report Studio - Your new unfair advantage. Report Studio helps you build insightful reports in record time using the data straight from your TapClicks Dashboard. With a single click, you can turn your data into a detailed, interactive report that turns into an opportunity for you and your clients.
*The Report Studio is currently in BETA. If you would like to enable this feature, please reach out to your Customer Success Manager or contact us at support@tapclicks.com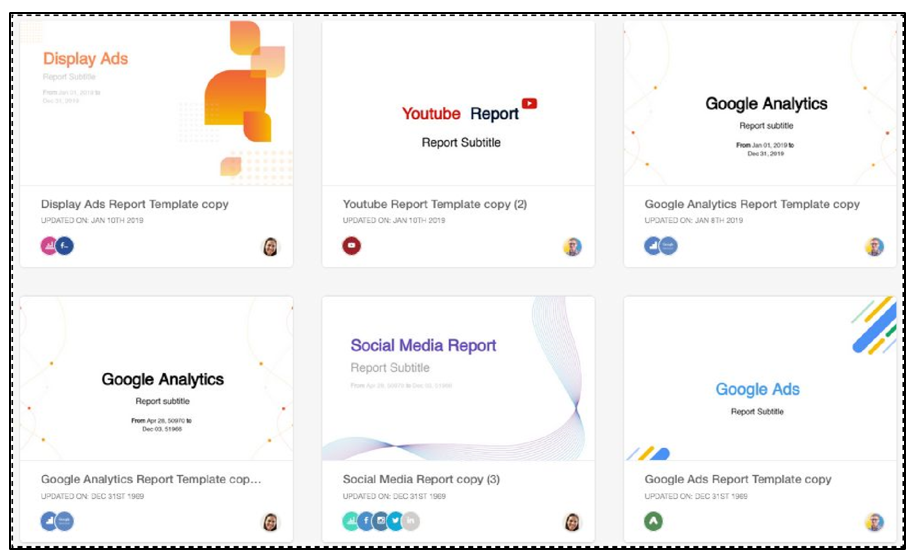 You can choose from a gallery of rich reporting templates crafted by our data scientists or build your very own custom report from scratch.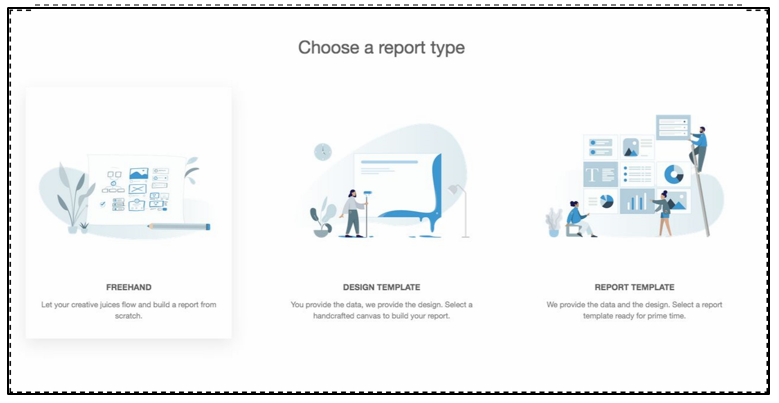 Choose from a library of templates crafted by our data scientists and industry experts.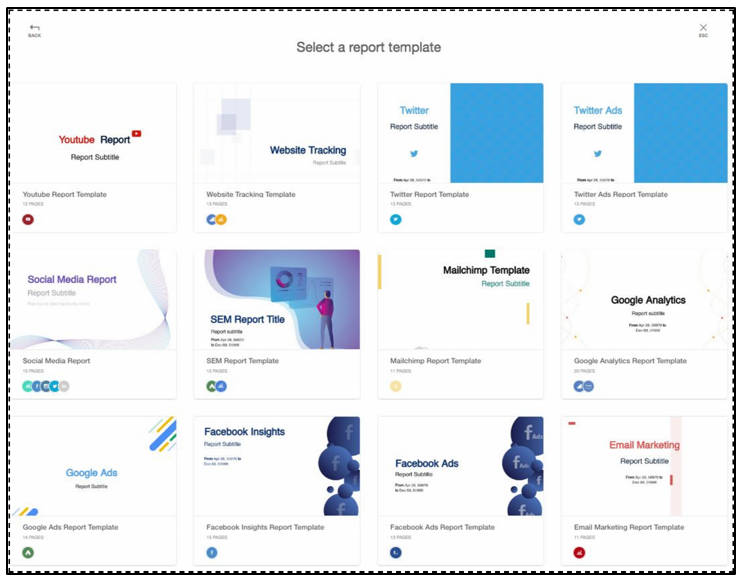 The Report Studio is easy to use and lets you quickly and easily create reports without needing to get a degree in Graphic Design. There are all kinds of stylization and customization options, along with page orientation, color palettes and even a keyboard shortcut for fellow geeks. Turn on the grid for easy placement of objects, apply backgrounds and logos to every single page with a click of the mouse, move items to the foreground or background - the options are endless!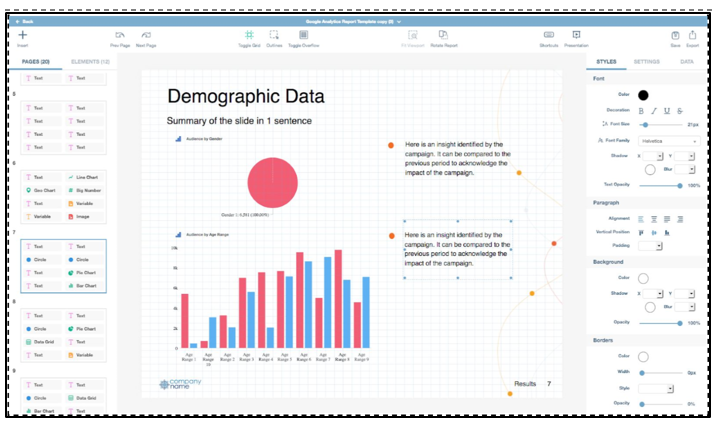 You can even edit widgets from the report itself. Set a custom date range, or even change the widget type, all within the report.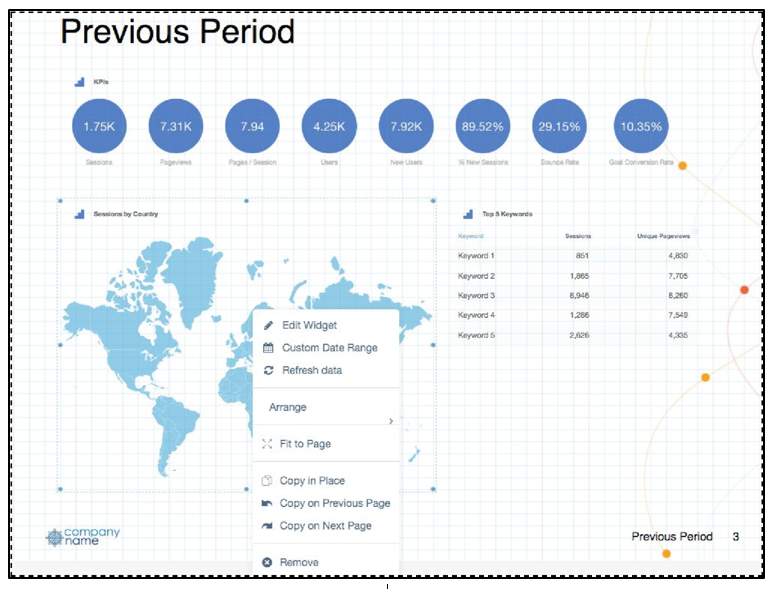 After you have customized the look and feel of your report template, you can apply data options to apply filters like client, date range and etc. You can also use dynamic variables to insert company logos or recipient names. This means you can create a single report, and use it for hundreds of clients!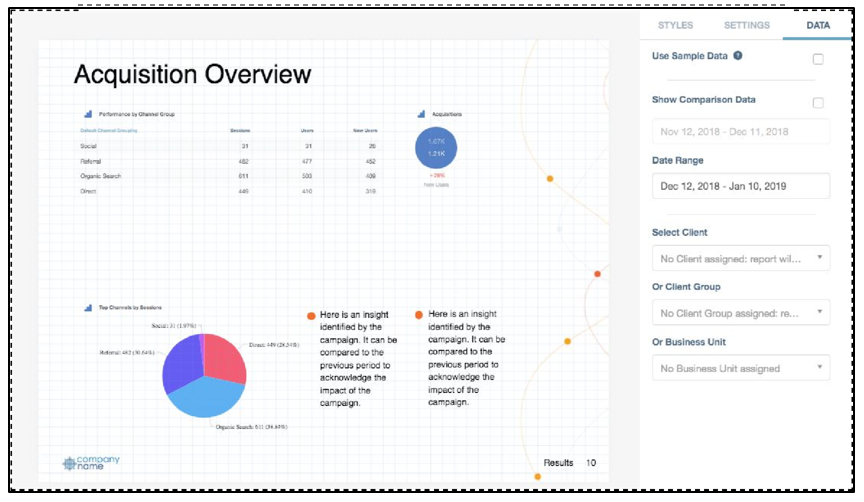 Once you are happy with the results, you can export your report to a pixel-perfect PDF or PowerPoint presentation to share with your clients or executive team.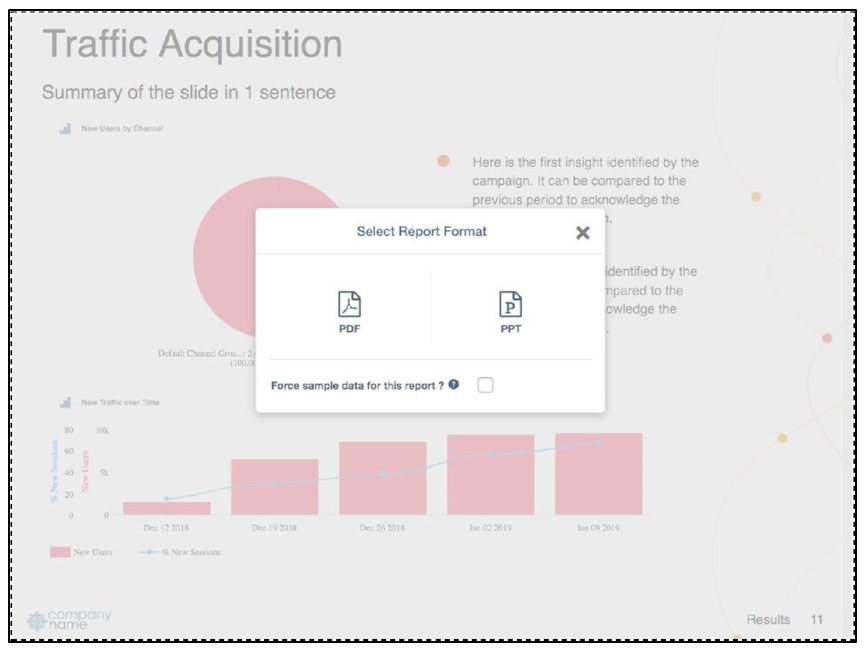 Alexa Integration
Alexa! - What was my best performing campaign on Google Ads last week?

That's right! Starting with the January release you'll be able to connect Amazon Alexa to your TapClicks account and inquire about key performance metrics of your commonly used marketing services such as Facebook Ads and Google Ads.

You can enable this new integration from the A​lexa Skills Marketplace​. Once enabled, you'll need to install the skill on your Alexa app by connecting to your TapClicks account using your credentials.

If you have any questions, don't hesitate to reach out to your Customer Success
Manager or send us an email at s​ upport@tapclicks.com​.
Business Unit and Client Group Bulk Import
We know the importance of being able to quickly activate new client groups and business units in the system. We're excited to announce that in the January release we'll be extending the Bulk Import functionality to Business Units and Client Groups.


To start, simply click on the "Export to CSV" button to download the CSV template. Once you fill out the template with all the required data columns, you can upload it back into the system.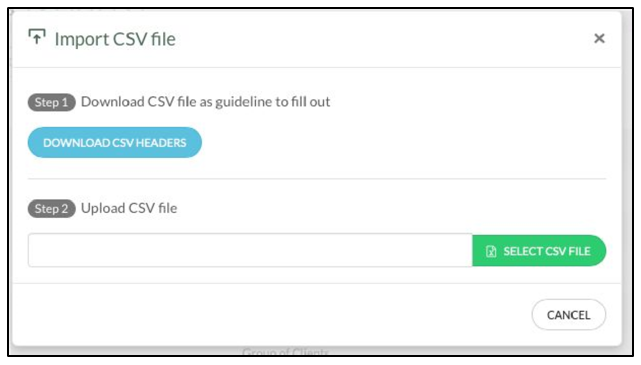 Data Sources and Field Enhancements
API upgrades: Facebook Ads and Facebook Insights

Numerous new field and data view enhancements for Google Ads, Facebook Ads, and more. S​ ee the full list here.
TapOrders/TapWorkflow
Book orders across different Business Units
To make it easier for you to support both local and national accounts we are releasing a new feature that will enable you to book orders across different business units.
With this new feature, you will be able to select whether a client is able to be bookable across different business units. To enable this functionality, navigate to the client setup page and check the 'Enable Cross BU Order Booking' checkbox.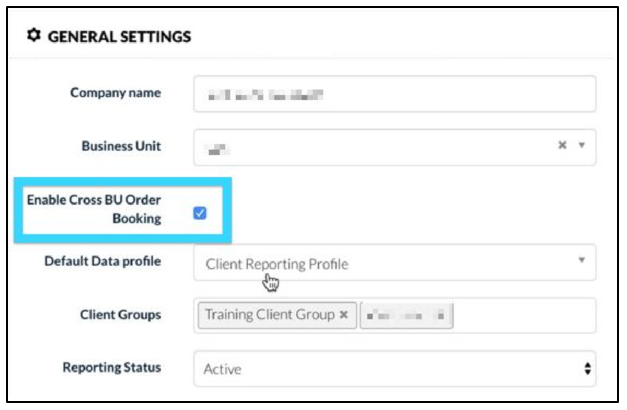 Business Day support for Task Due Dates
No more weekend due dates! The Task Due date functionality will now support
'Business Day' logic which will make it easier to manage due dates in the system. The 'Business Days' setting will be the default configuration in the system, but you can switch to 'Calendar Days' if you wish.