Before you begin:
This guide details the steps for importing all your TapClicks data sources into Looker Studio. This guide shows you how to connect TapClicks to Looker Studio so you can import your data.
Instructions:
Connect to TapClicks
1] Make sure you are logged into Google and then open a browser and navigate to lookerstudio.google.com.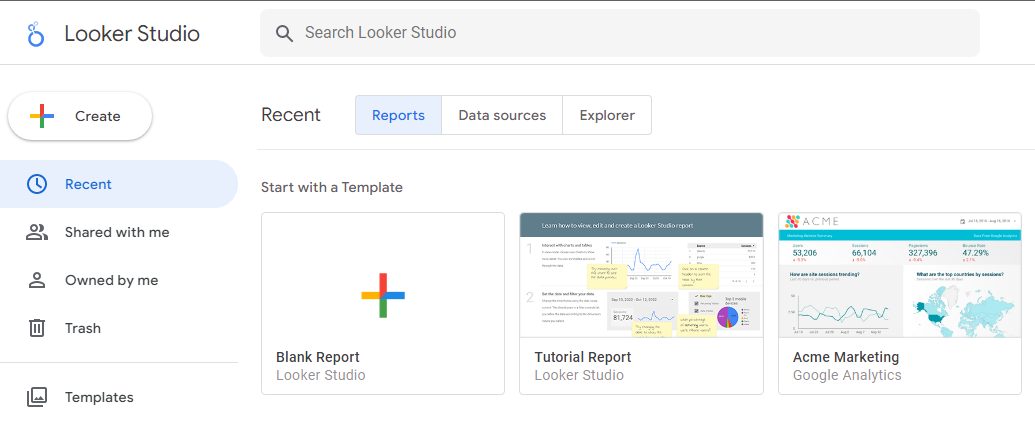 2] In the upper left, click the Create button.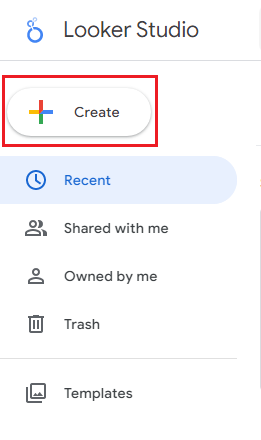 3] From the menu that appears click Data source.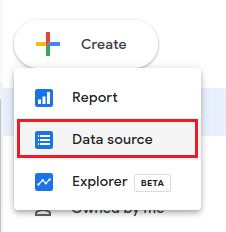 4] On the data source page, in the Search box, enter tapclicks (search results appear automatically).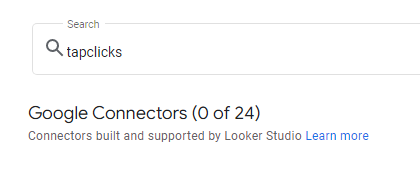 5] Within the search results, locate the 250+ Marketing and Custom Sources connector and click it.

6] Click Authorize.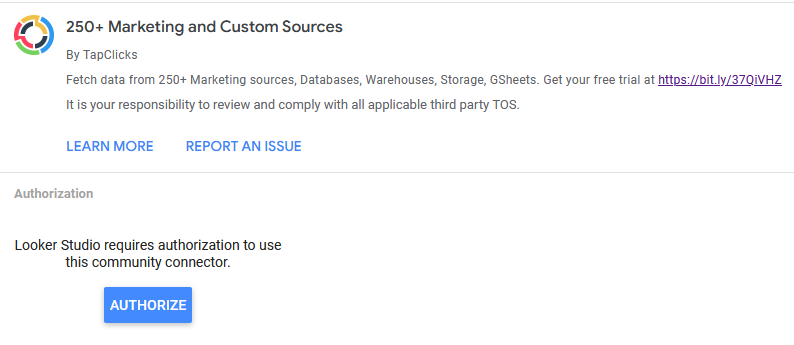 7] When TapClicks asks for permission to access Google, click Allow.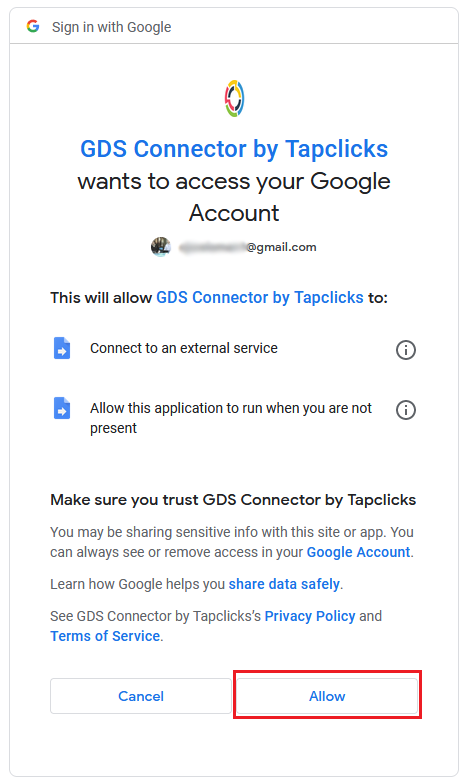 8] If the data source also requires authorization, click the Authorize button.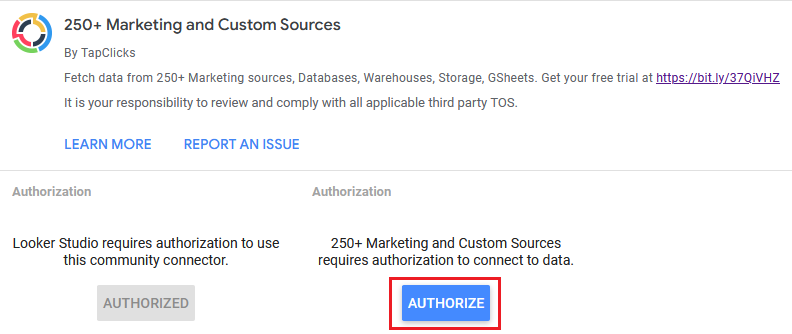 9] Click Create an Account if you haven't signed up to TapClicks before. Otherwise enter your TapClicks account instance URL and click Connect. (Please note that TapClicks Direct Connectors are different from TapClicks 250+).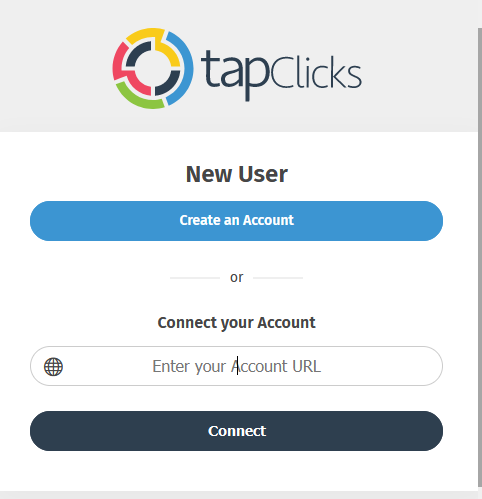 10] You are taken to your account page. It's a good idea to bookmark this page.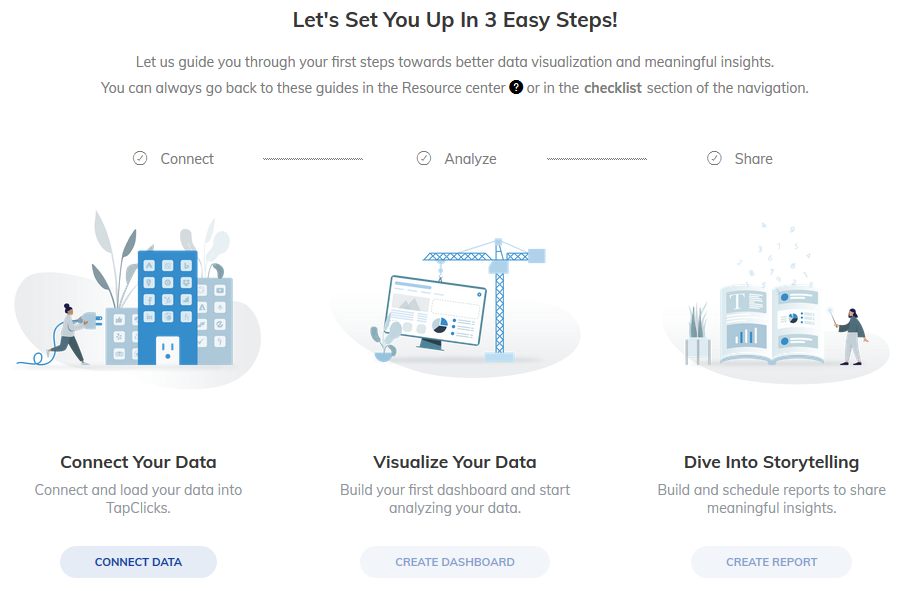 Set up TapClicks
11] On your account page, click Connect Data.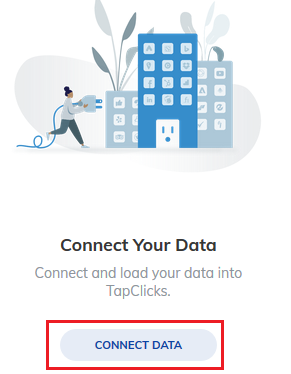 12] Locate the data source by scrolling through the list of connectors or entering the name of the data source in the search box in the upper right.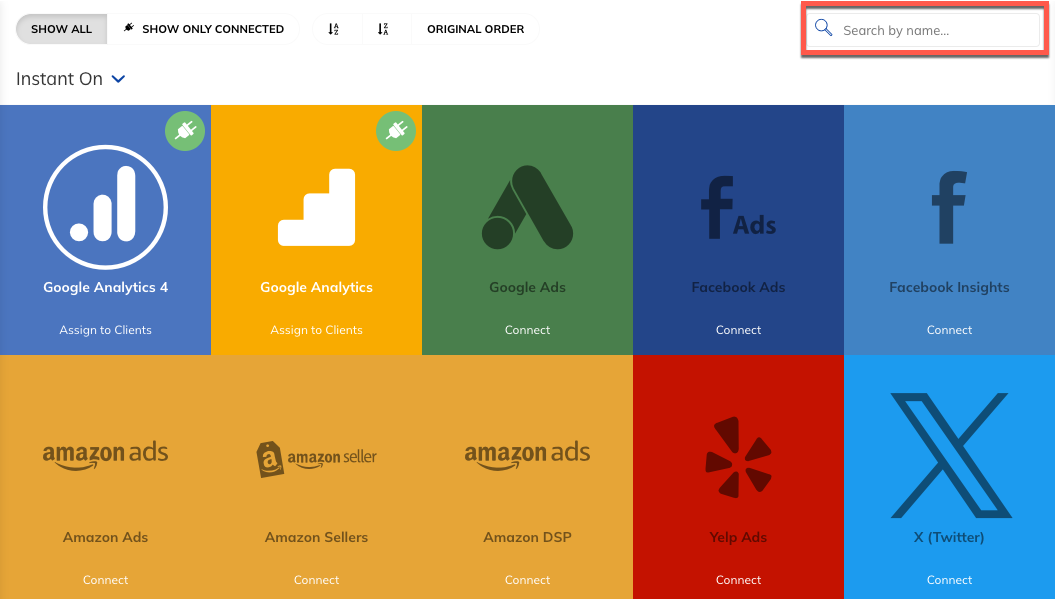 13] When you locate the data source, click Connect.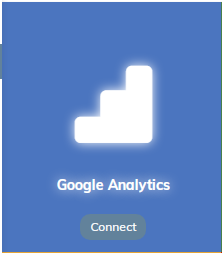 14] Authorize the data source with TapClicks by clicking Allow. TapClicks fetches the data.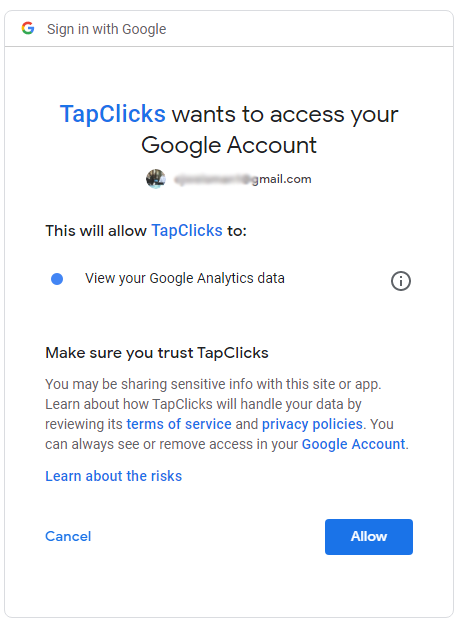 15] After linking a data source, go to the "250+ Marketing and Custom Sources" account linking interface and select either a Data Source / Channel or a Smart Connector etc., from the drop-down.