How to Find Your Billing Details
1] On the left side menu, click Admin.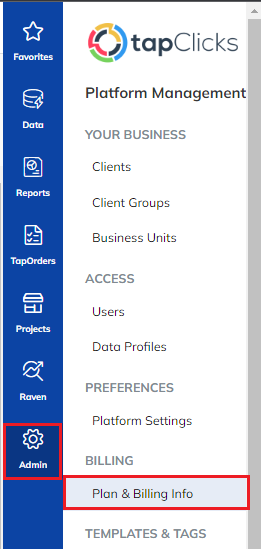 2] On the Admin menu click Plan & Billing Info.
3] The Billing Info page appears. At the top of this page you will see your estimated monthly bill. At the bottom of the page you will see your invoice history.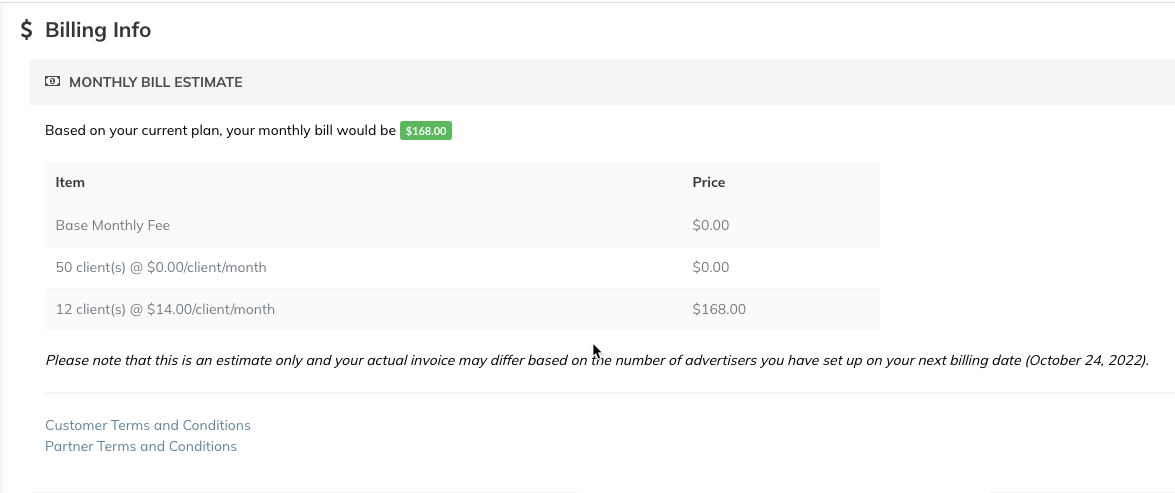 How to Make Changes to Your Billing Information
4] In the next section down, click Edit Billing Address to make changes to your billing address.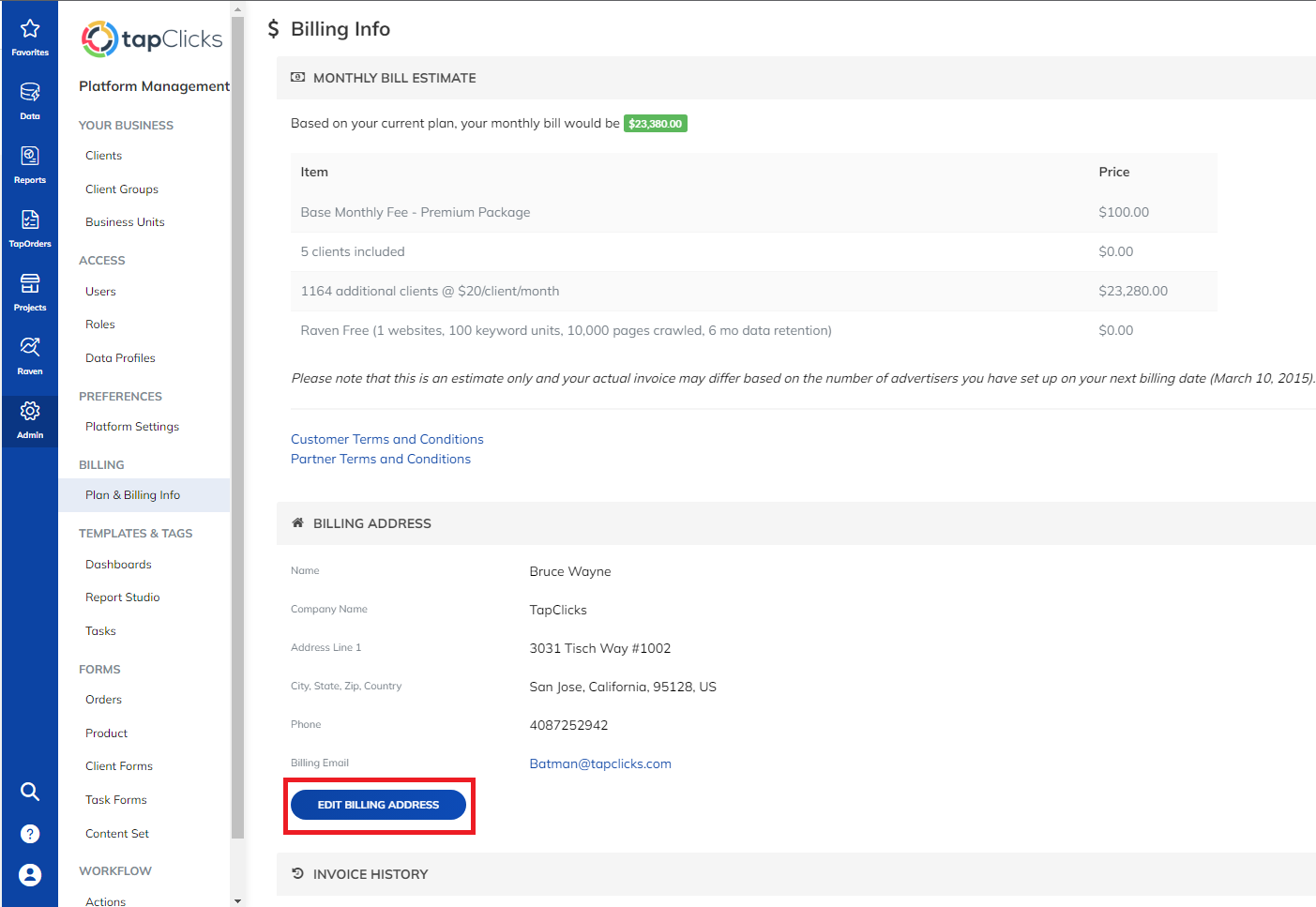 5] If you are on Automatic Credit Card payments, you will be able to update your credit card information. To do so, click Edit Credit Card Info.
How to Find Your Monthly TapClicks Price
Please refer to your most recent TapClicks invoice for accurate billing information.