What are Roles?
When a new user is added or existing user is promoted, Admin users are expected to assign access rights as per business needs. This process is time-consuming. Admins spend considerable time deliberating about every available feature. In TapClicks, you can group accessibility rights and create a Role for ease of management rather than individually granting access to one or more users with similar job descriptions.
Creating and managing Roles is a part of Access Management which plays a very important part. Access is the extent of functionality that a user is allowed to use and Access Management works similarly like information security management to ensure that the access provision is enforced. By creating Role and assigning them to user ensure that only desired information is accessible.
There are 3 types of users in TapClicks who can create a Role:
Super Admin
Business Unit Admin (BU Admin)
Agent
A Super Admin can create and assign Roles to BU Admin and Agents. Whereas, BU Admin can only create and assign role to Agents. Any Client user is not authorized to create any Role. Please note that the options you have in the Roles section depends on your access permissions.
How to create a Role
To create a new Role for BU Admin
Click Administration in the left pane and click Roles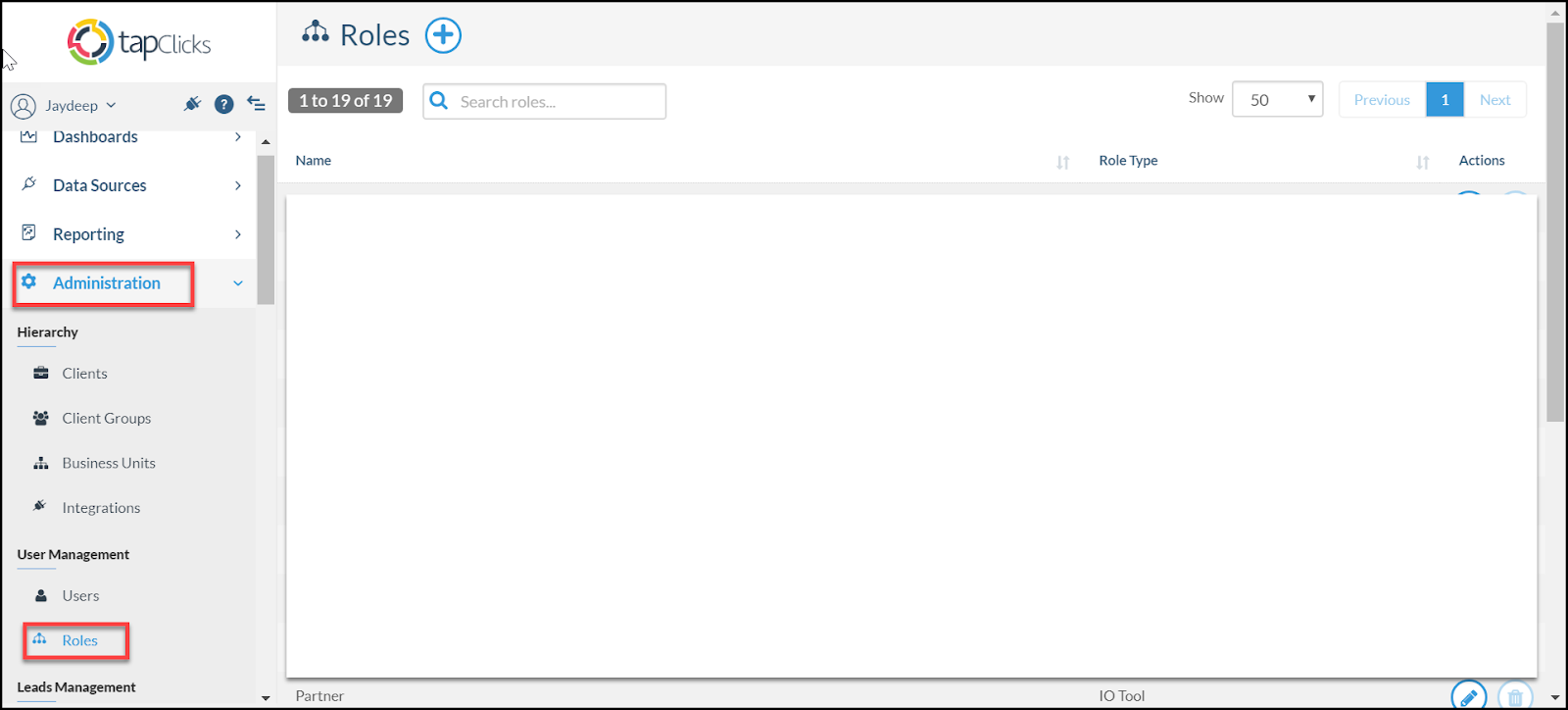 Click the plus sign (+) next to the header Roles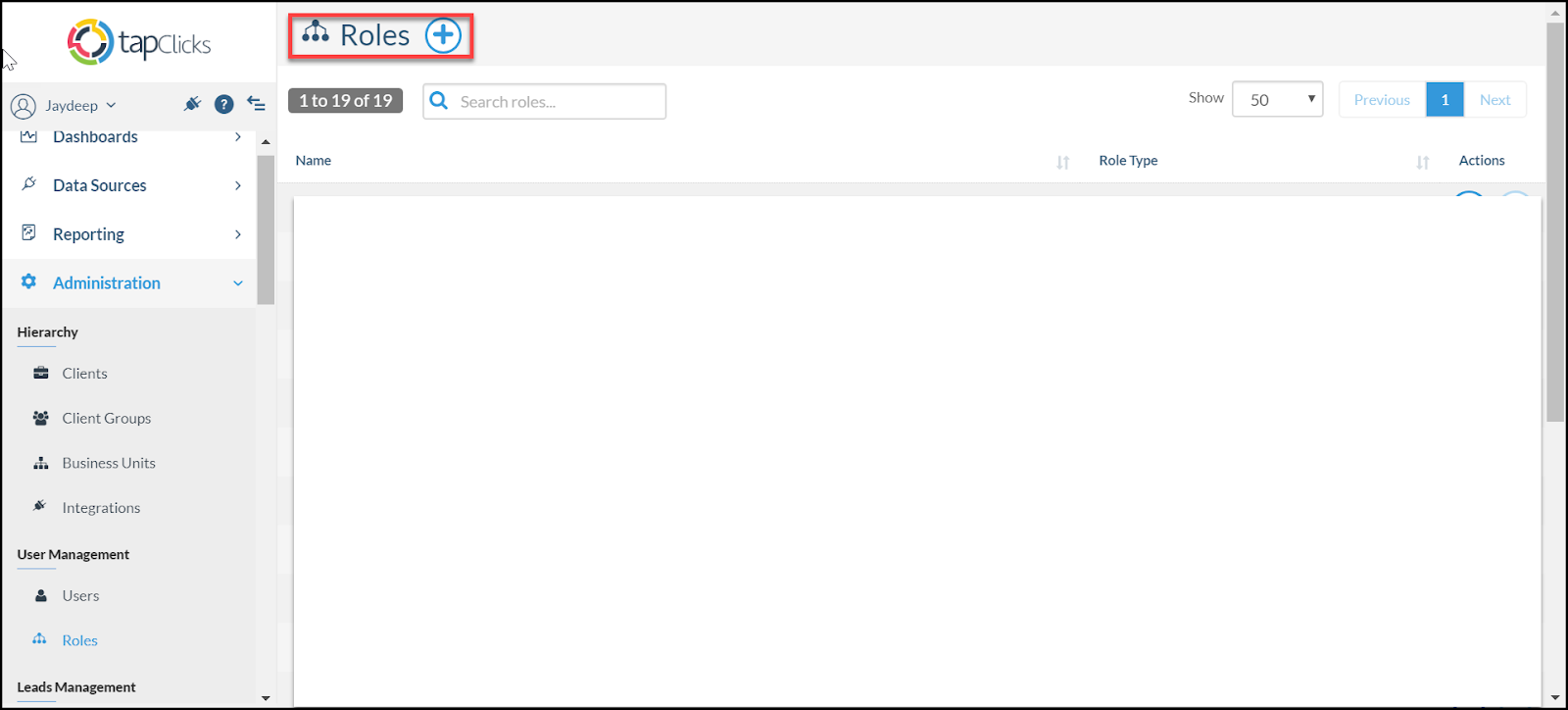 Click the Role name field and name your Role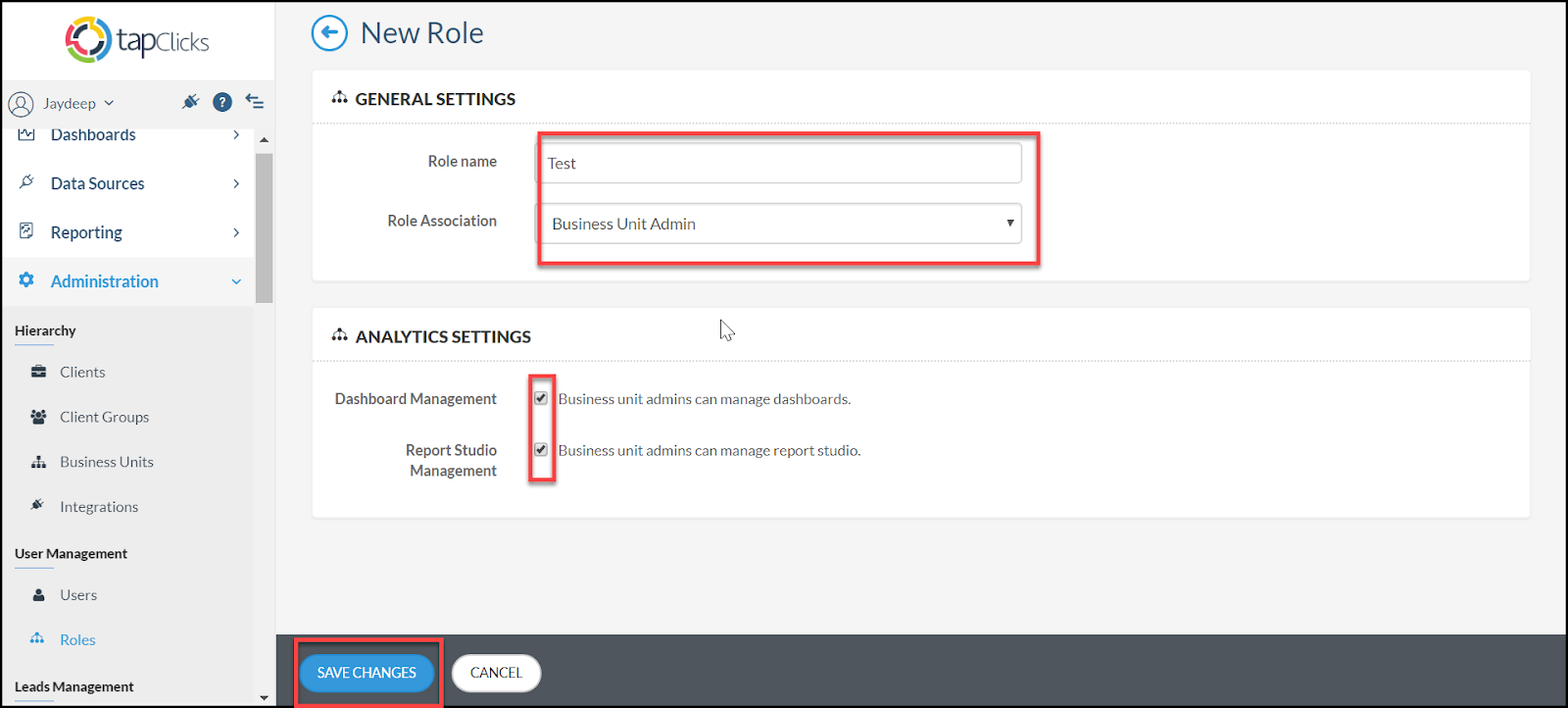 Select appropriate option from the Role Association dropdown. This will determine the use of this role. In this case, select Business Unit Admin
If you check the Dashboard Manage and Report Studio Management boxes, the newly created Role will allow the user to add, edit or delete Dashboards and enable the user to access Report Studio feature for the selected Business Unit
Click Save Changes to create a new Role
How to create a new role for an agent
Click Administration in the left pane and click Roles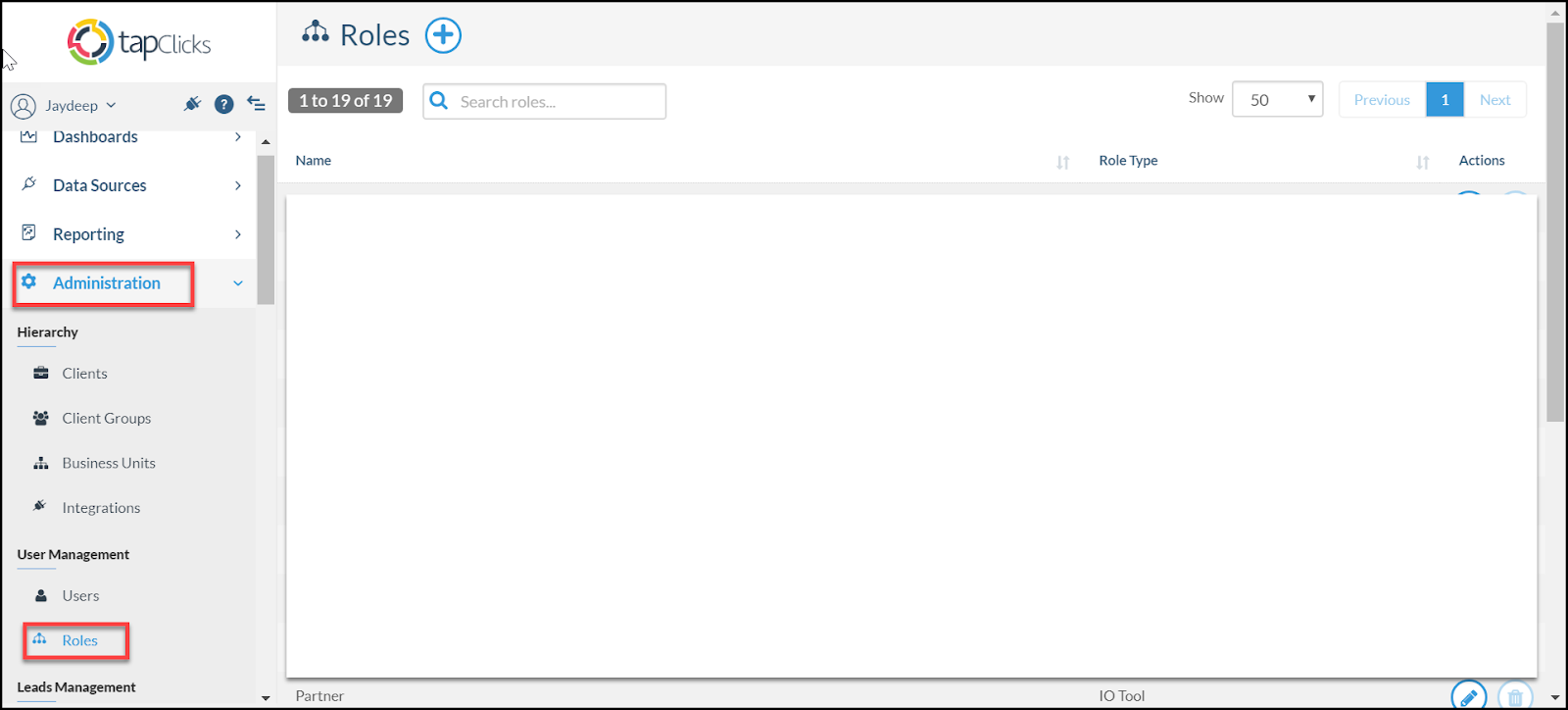 Click the plus sign (+) next to the header Roles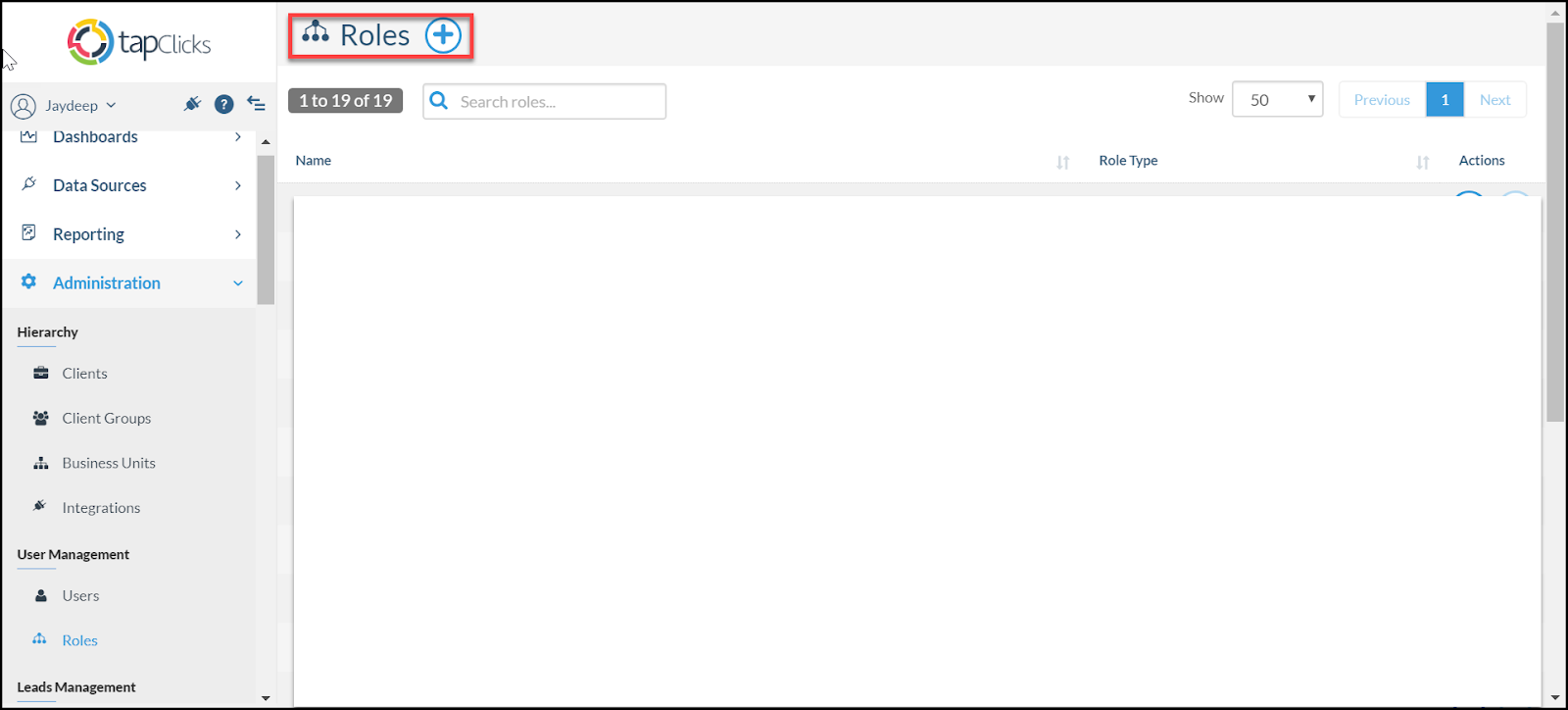 In the General Settings section, click the Role name field and name your Role
Select Agent from the Role Association dropdown
From the next drop-down, select a Business Unit in which you would like to associate this role. The newly created Role will be applicable only to the selected Business Unit
In the Analytics Settings section, select the Data Profile access for this role.
Choose the Report cover / Back page access from the available options
Select the right option from the Report Scheduler access drop-down. Report Scheduler feature allows the user to schedule a report for a particular client or business unit. If you select Edit, this role will have the ability to create, view or edit client reports.
Check the next box if you would like this role to create and manage Alerts for the assigned Client or Business Unit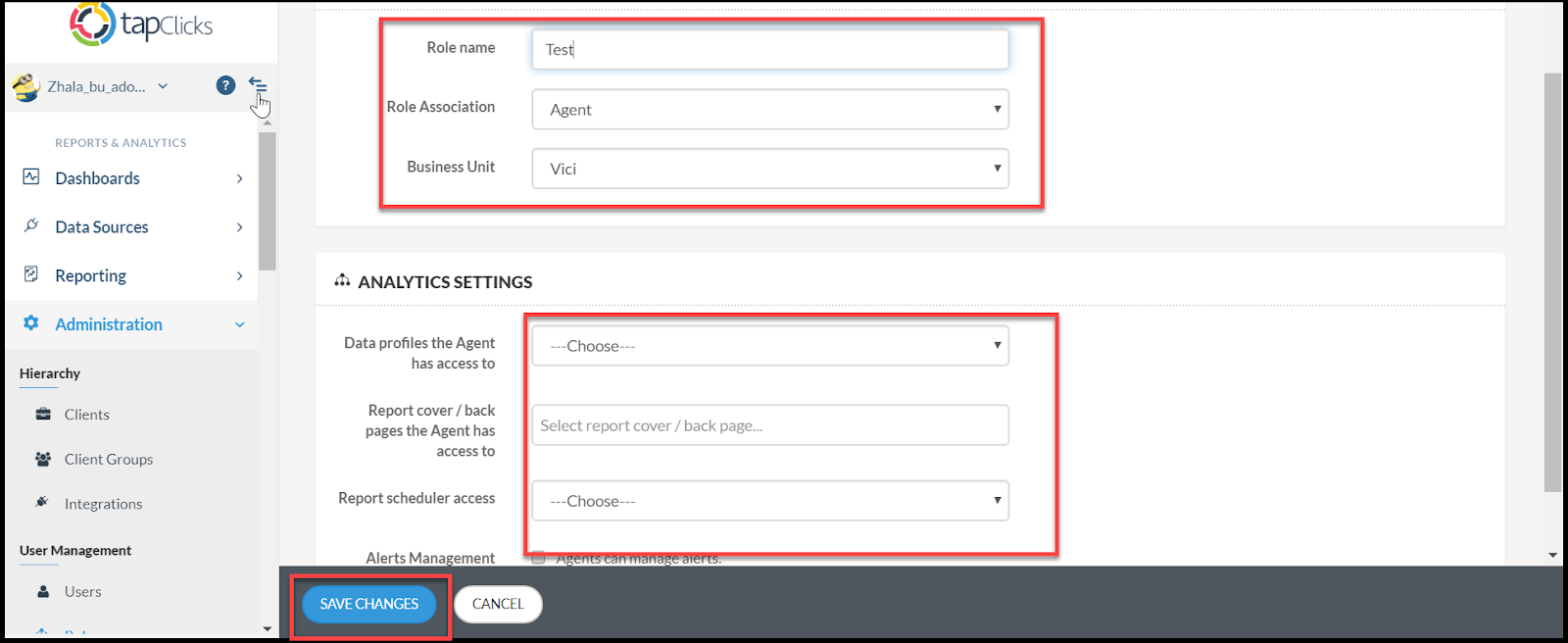 Click Save Changes to create a new Role
After creating a Role, you can assign this role to specific users. This will ensure that only authorized users will have access to Client Data and Reports.
Role management
While acting as a Super Admin or BU Admin, you need to edit or delete Roles for various reasons.
To edit the existing Role
Click Administration in the left pane and click Roles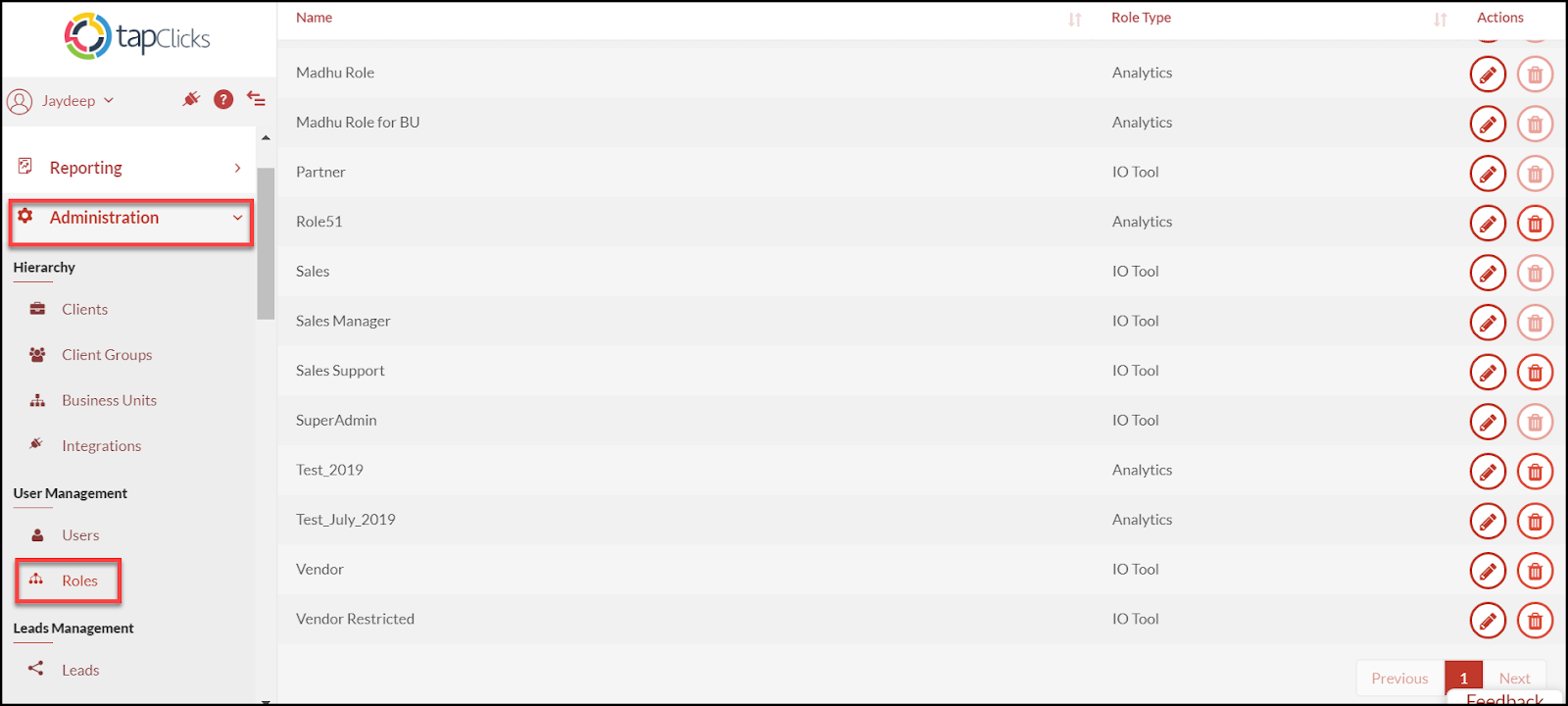 You will see a list of Roles in the right pane with two icons in the Actions column
Click the icon to edit the Role
A Edit Role screen will appear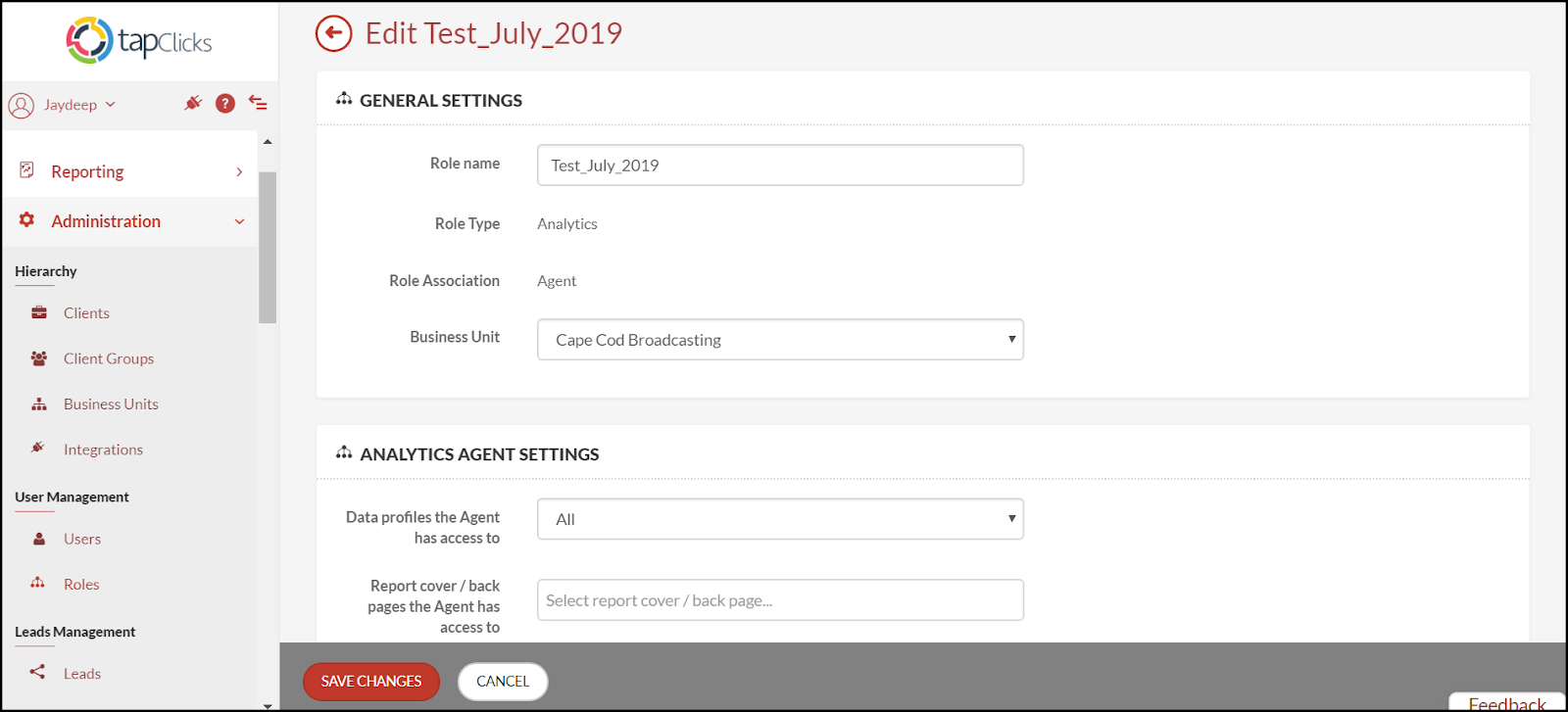 Make the desired changes and click Save Changes
Click the icon to delete the existing Role
Confirmation dialogue box appears
Click Delete to complete the deletion process
As you must have observed, managing Roles is one of the important tasks in TapClicks. While it may seem like a burden, it's important for everyone to follow the process. Correct use of Roles enables the organization to maintain a secure environment that prevents unauthorized usage and averts data breaches.