About Report Studio
Tapclicks Report Studio is a suite of data visualization tools created specifically to enable marketers, advertisers, and client service teams to integrate interactive, data-driven graphics into reports and presentations. With Report Studio, you can...
illustrate campaign success

justify return on ad spend (ROAS)

impress clients, executives, and board members

create more impactful, memorable sales presentations that win more business
Benefits of Using Report Studio
Report Studio provides you with more control of data visualization by using dynamic text, object effects, GIF support, and drag & drop editors. Report Studio also builds on dashboard analytics to offer live reports and integration with Microsoft PowerPoint.
Report Studio has a presentation mode that enables marketers and sales teams to create engaging presentations which grab the attention of clients and prospects to keep them focused on the most important areas or features being presented.
Important Features
Functionality
When it comes to creating reports, Report Studio offers three options:
Freehand Create a new custom report from scratch
Design template Select from preloaded report templates
Report template Predesigned templates for specific data sources

When it comes to sharing reports, Report Studio offers two file format options: PDF and PPT.
One is good for emailing (PDF), and the other is good for giving presentations (PPT).
Report Studio also offers the option to filter your list of reports so you can quickly locate the one(s) you want.
Other functional features include the following:
Undo and redo
Previous and next page
Toggle grid on/off
Outlines (provide boundaries to all text boxes, images, and widgets)
Switch aspect ratios for presentation (between 16:9 and 4:3)
Rotate report (between landscape and portrait)
One-click presentation mode with interactive pen
Keyboard shortcuts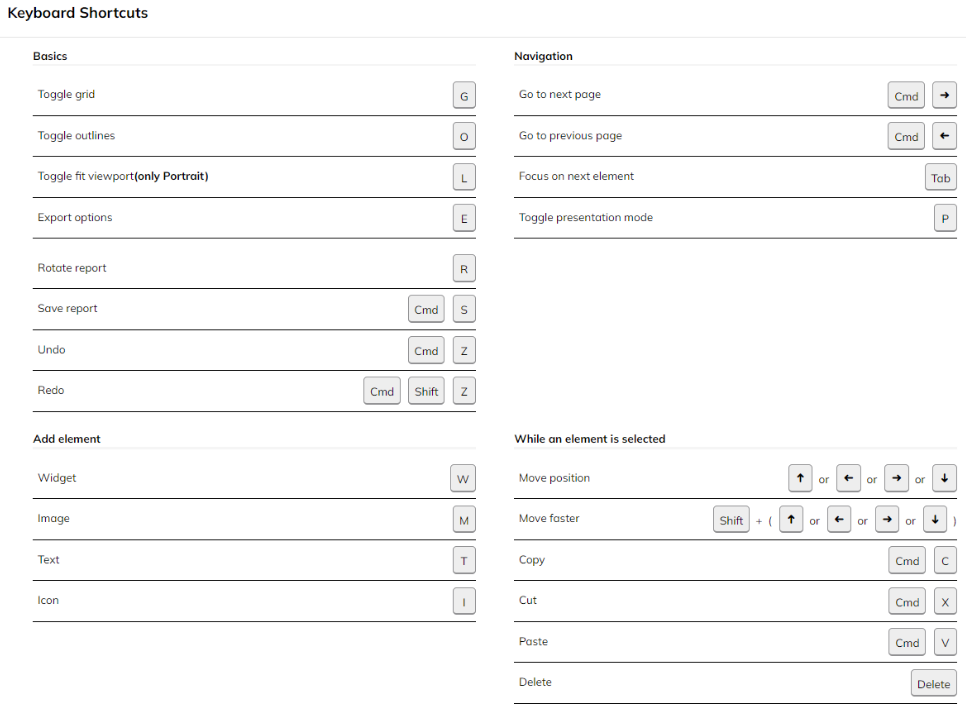 Styling
The styling capabilities of Report Studio enable you to insert the following items into your report:
Widgets (Admin, Media, Data)
Images
Text
Icons
Variables (like company logo, date range, recipient name)
Shapes
Pages
The styling capabilities of Report Studio enable you to control the following in your report:
Background color
Font sizes
Color palette
Widget styles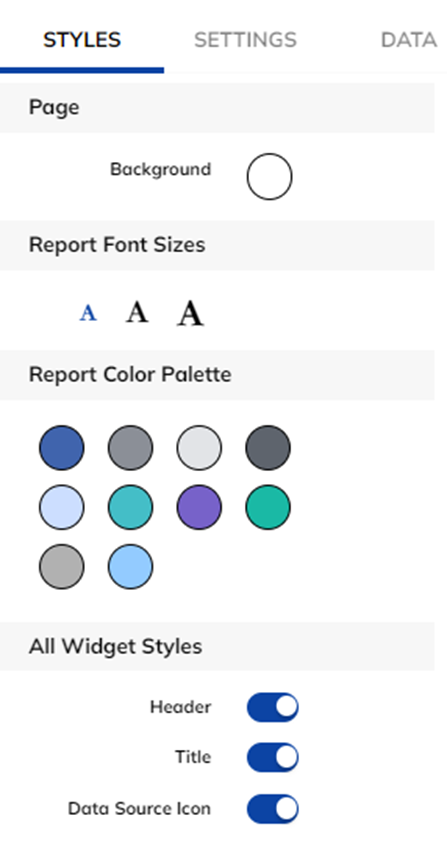 Data
The data capabilities of Report Studio give you the following data controls:
Show comparison data
Define the date range
Define recipient filter (client, client group, business unit, smart campaign)
Choose the campaign