Before you begin:
This guide explains what path exclusions are how to use them to tailor your site audit.
What are Path Exclusions
If there are pages or folders that aren't important or relevant to your site, you can exclude them from the your site audit (and site audit report). For example, if you are intentionally disallowing a folder and its contents in your robots.txt file, then you may want the Site Auditor to completely ignore those pages from its analysis report.
How to Exclude Paths From a Site Audit
1] In the process of creating or editing a site audit, you will come across this screen.

2] Enter the path exclusion in the Block Pages from Crawler textbox. A path exclusion can be a folder, a folder and everything below its path or an individual file.
File: /folder/file.html
Folder: /folder or /folder/
Folder with everything below its path: /folder/*
3] To add more path exclusions, click the +Add button and repeat step 2.
4] If you add a path exclusion and later want to remove it (so it will be analyzed), click the trashcan icon to the far right of the path.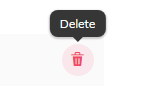 5] When you have the path exclusions the way you want, click the Save button at the bottom of the screen.