What are Geo Widgets?
Geo Widgets are used in dashboards to present data on a map. This allows your users to analyze the geographic significance of trends.
Not all data sources work in Geo Widgets.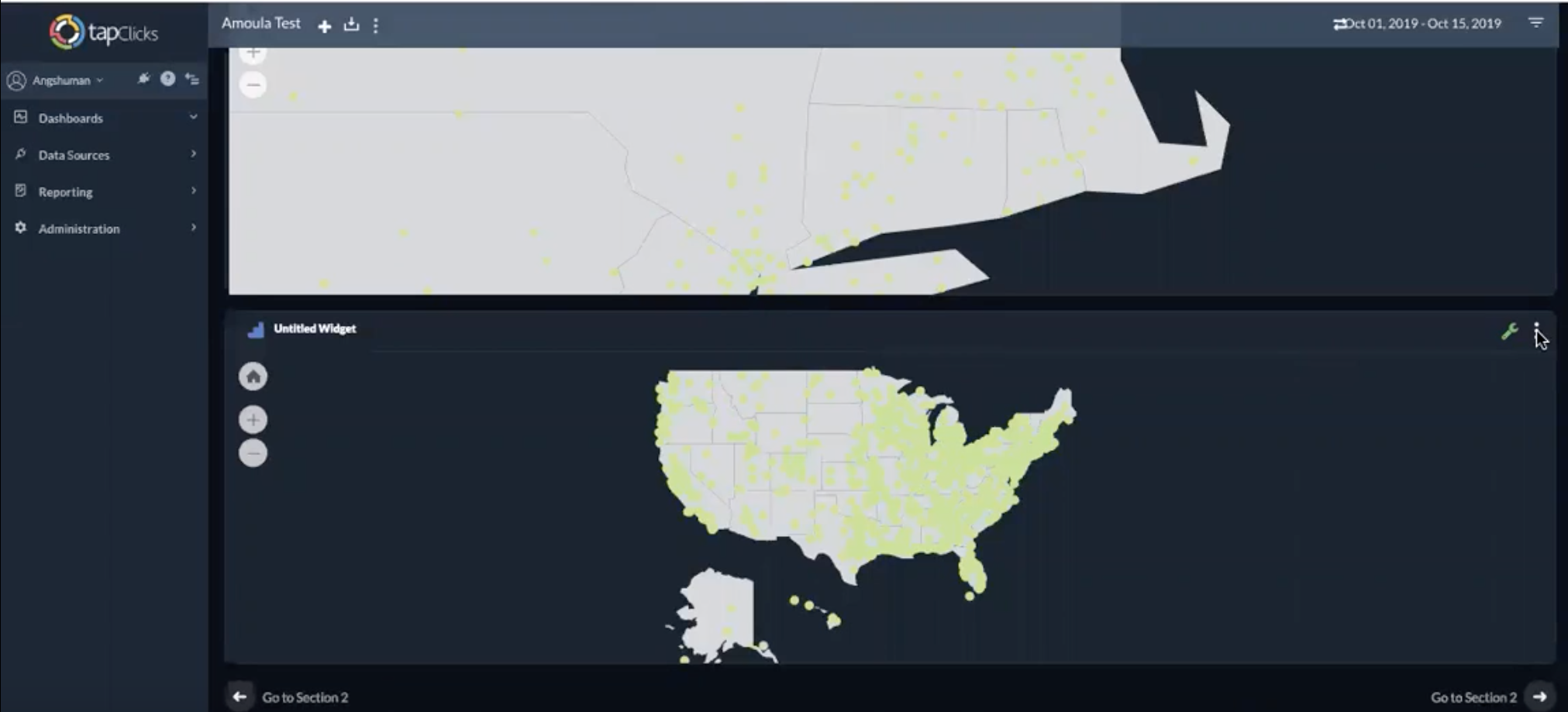 Which Data Sources work in Geo widgets?
As of 2019. This list may change. Please check with you account manager or product release notes.
Bing Ads
Campaign Monitor
Centro DSP
DFA
DudaMobile
DudaOne
Facebook Ads
Google Adwords
Google Adwords – Display Network
Google Adwords – Search Network
Google Adwords – YouTube Network
Google Analytics
Google Analytics Segments
MediaMath
Nativo
The Trade Desk
Yahoo Gemini