Before you begin: Orders are comprised of Line Items, and Line Items are optionally comprised of Flights. When you create an Order, some of the fields are pre-populated with your information that has been entered previously. You Order form is customized to your company's requirements, so the steps in this guide are typical, but may not be exactly the same, as those for your company.
How to Create an New Order in TapClicks
When you create an Order in TapClicks, you'll specify the details of the schedule, the client and the proposal. You'll also have the opportunity to upload pre-sale proposal documents and other documents.
1] On the left side menu, under Orders click Create New Order.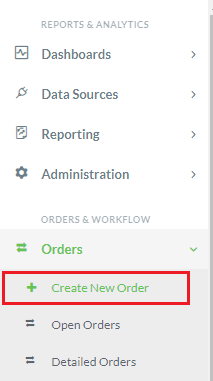 2] The Create New Order page appears.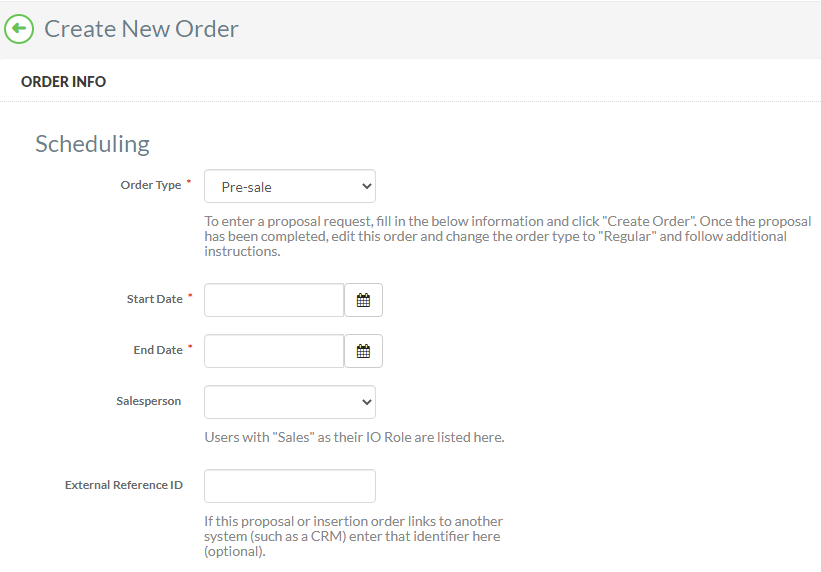 Scheduling
3] In the Order Type dropdown, select either Pre-sale or Regular.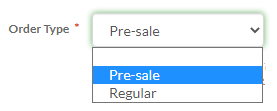 4] In the Start Date field, click on the calendar icon and choose a start date.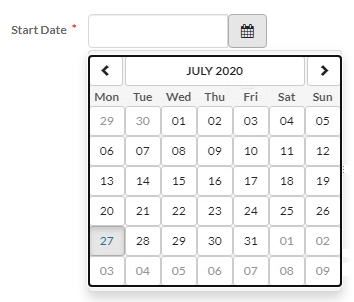 5] In the End Date field, click on the calendar icon and choose a end date.
6] Optionally select a salesperson from the Salesperson dropdown. Users with "Sales" in their IO roles are listed in the dropdown.
7] Optionally enter an reference number in the External Reference ID textbox.
Client
8] Fill in all the required fields.
NOTE: Many of the Client fields (i.e., the advertiser) will be filled in automatically, based on which client you select, after the Order is created.
Proposal
9] Fill in all the required fields.
10] If you wish to attach a pre-sale proposal document, click Upload File.

Additional Details
11] Enter any additional details.
12] Add any additional files you wish to attach to the Order by clicking Upload File.

13] Click Create Order. Your Order will appear on the Orders screen.