Before you begin: You'll only see Queues to which you're assigned. The Queues you see will contain your Tasks, others' Tasks and unassigned Tasks. To learn how to manage your Tasks see How to Manage Tasks.
How to View Your Queues
Viewing your Queues is one way to see what Queues you're assigned to and which of your Tasks are in that Queue.
1] On the left side menu, under Workflow click My Queues.
2] The page will populate with a list of all your Queues.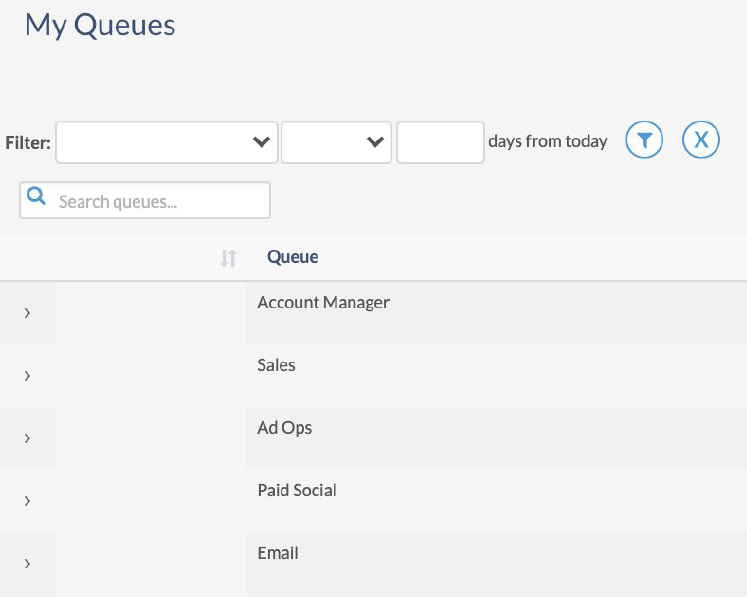 How to View Tasks Associated With Your Queues
From your Queue list, it's easy to view the Tasks associated with the Queue and the Task details associated with each Task.
3] Click the arrow at the far left of a Task within that Queue to see the Task details.
4] The Task details appear.