What are Goals in TapClicks?
Goals help you monitor and stay informed about the progress of your campaigns, allowing you to adjust your strategy if the goals have not been met.
While each ad has specific objectives, all ads generally fit into one of three Goals. That is to inform, persuade or remind customers about your brand or product. While the campaign is active, it is essential to set goals and monitor them throughout the duration of the campaign.
There are multiple metrics available while creating a new Goal. You can select metrics as per your campaign needs. Some examples of common metrics include Clicks, Impressions, Page Likes, Page Views and so on. Every metric has a specific purpose. For example, if you are running a campaign where your aim is to get 10k impressions in 6 months, then rather than waiting until the end for favorable results, it is advisable to create a Goal by using the Impressions metric. Set the benchmark at 900 impressions for the first 15 days. After completing that period, take a look at the results. If your Goal results meet the target, no action is needed. If not, revisit your campaign details and change the campaign strategy. By following this approach, you will always feel like being in control of the campaign. There will not be any surprises after the campaign is over.
Create a new Goal
Log in to Tapclicks platform, click Reporting in the left pane and then click Goals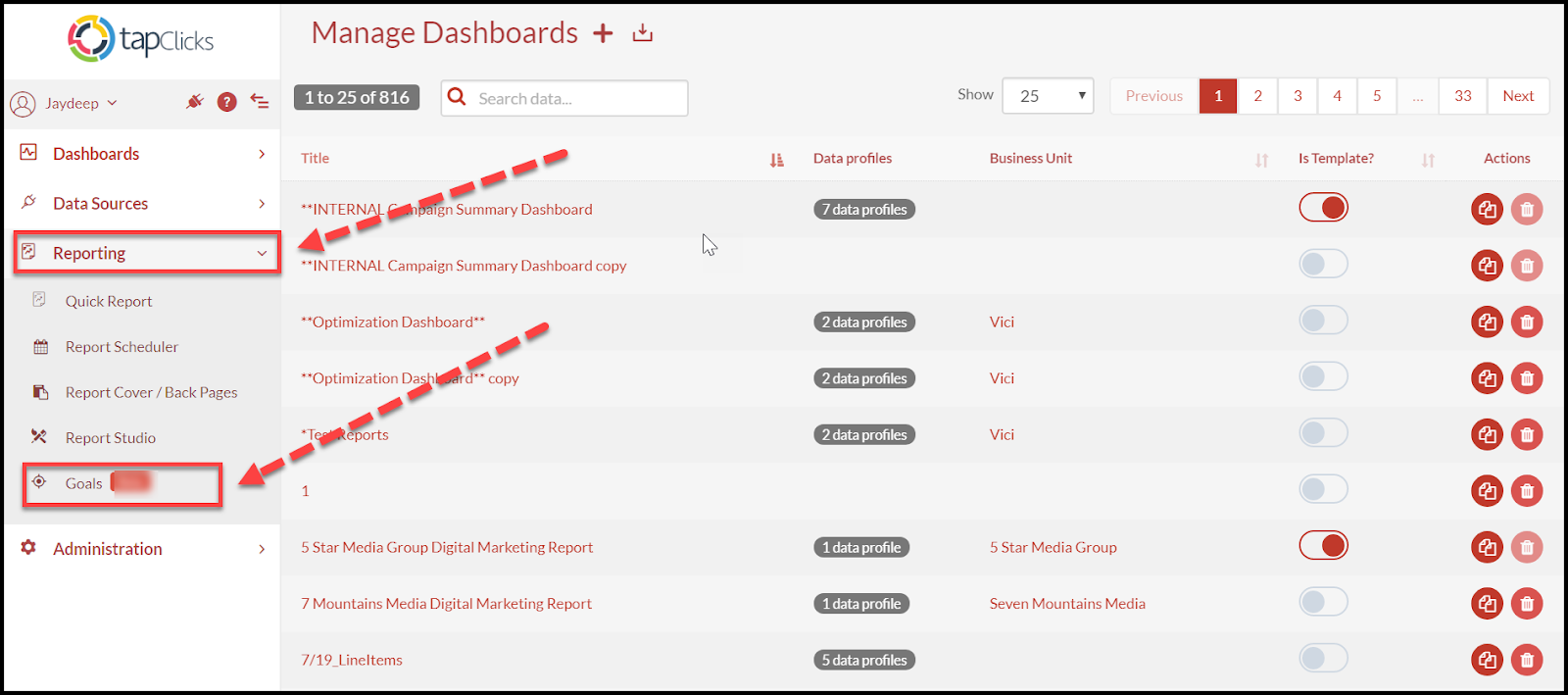 Click CREATE YOUR FIRST GOAL

Add Goal dialogue box appears

There are two options in the Source Select dropdown. Data Source and Smart Campaign.

If you want to create a new Goal for the existing Smart Campaign

Select Smart Campaign from the Source Select dropdown
Select an appropriate option from Client Select, enter Goal Name, select Start and End date, select appropriate Metric from the dropdown and enter the desired figure in the Target white box.
Click SAVE to save the Goal for selected Smart Campaign.
If you intend to create a Goal for Data Source

Select a Data Source and select a Campaign

Enter Goal Name, select Start and End date, select Metrics and enter the desired number in the Target field

Click SAVE and the new Goal will be created

You can see the newly created Goal with Name of the Goal, Campaign Name, Metric Target Start and End date.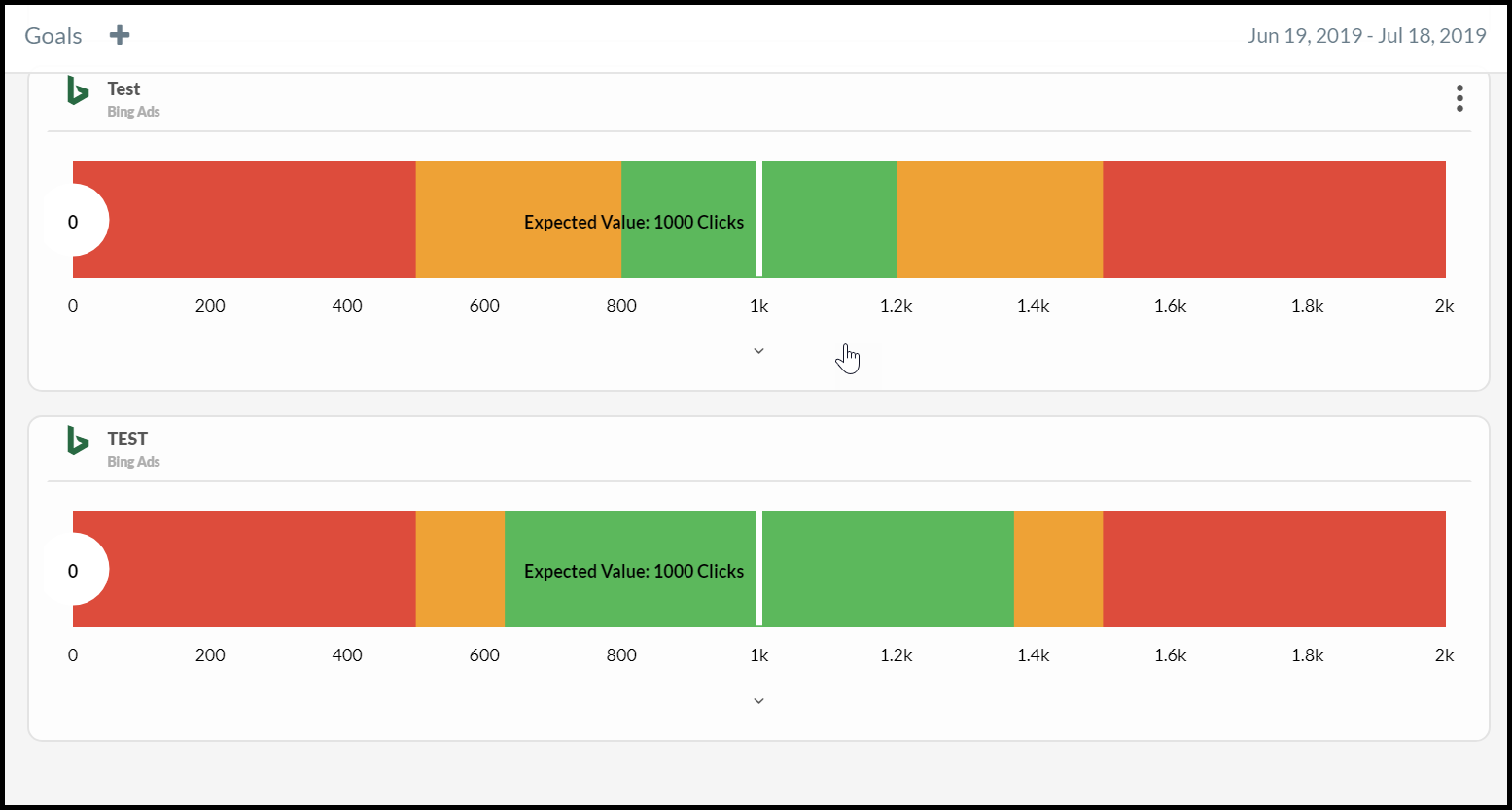 Once the Goal is created, the user can scroll to the Goals section and access the performance of your campaign by checking the tabs ALL, ON TRACK, OUTSIDE OF LIMITS and ACTION REQUIRED.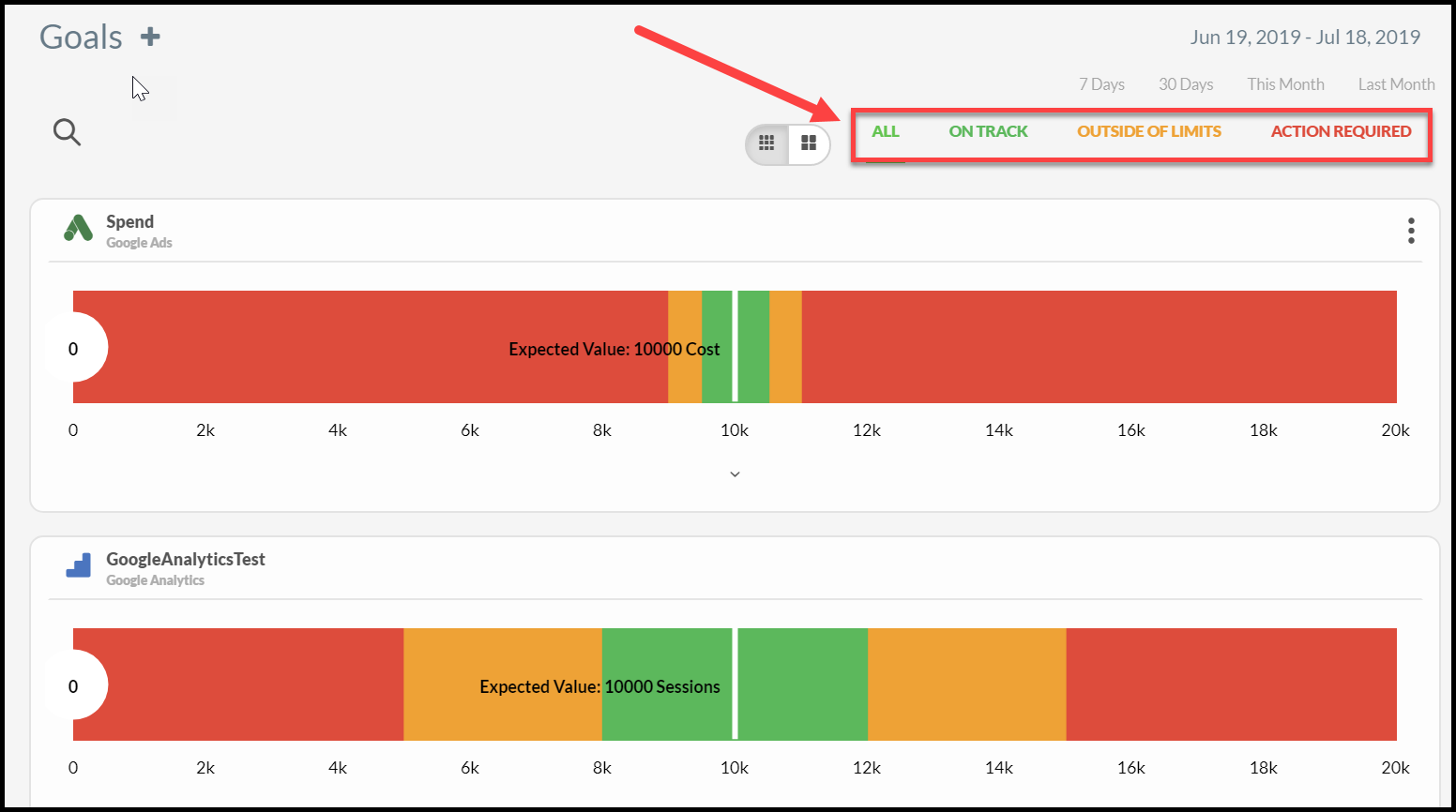 Edit an existing goal
After you create a Goal, you can Edit or Delete that Goal by clicking the

icon, which will appear on the top right corner after you hover over the Goal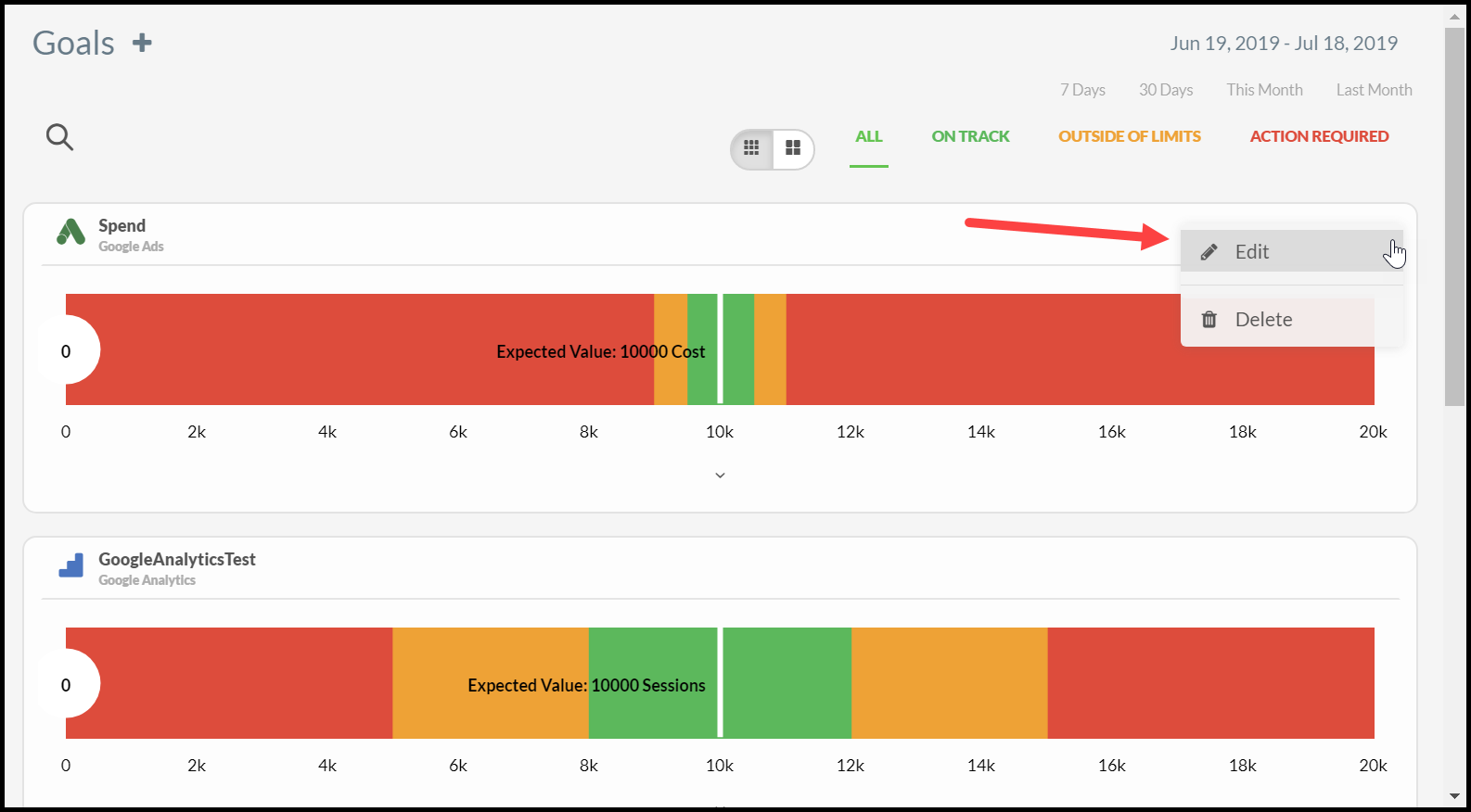 Setting Goals and monitoring will help you in achieving your targets. Set short and manageable Goals, be flexible, change if needed and make sure your campaign becomes successful!