What to do if you forgot your instance URL
Your instance URL is typically in the form yourcompany.tapclicks.com. If you can't remember your instance URL, go to this link

https://www.tapclicks.com/find-my-instance/

.

Scroll down to this utility.

Enter your email address in the textbox and hit Enter.

If the email address is valid, your instance details will be emailed to you.

If you are experiencing issues, please contact sheets@tapclicks.com.
What to do if you forget your login email
Your login email is the email address you used to create your user in the platform. This is typically your work email address.
What to do if you forgot your password
To recover your password, go to the login page of your instance (e.g., yourcompany.tapclicks.com) and click Forgot Password?.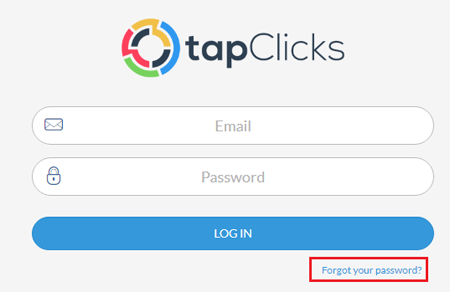 Enter your email in the email textbox and click Send Password Reset Email.